---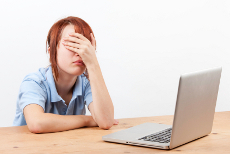 Congress will be considering a bipartisan "Do Not Track" bill that would prohibit companies from tracking children on the Internet without parental permission. Itwould update landmark Children's Online Privacy Protection Act, provide new protections for teens in mobile environment
The measure – sponsored by Reps. Joe Barton (R-Tex.) and Ed Markey (D-Mass.) -- would also restrict online marketing to minors and require an "Eraser Button" that would let parents eliminate children's personal information that is already online.
"The Internet presents a wide array of opportunities to communicate and access entertainment that were unimaginable only a few years ago," Markey said. "But kids growing up in this online environment also need protection from the dangers that can lurk in cyberspace. Unfortunately, 'Where the Wild Things Are' can apply to the 21st century Internet and the beloved children's book."
The bill, which is still in draft form, would require companies to clearly explain what kinds of information it was collecting on children, how that information is used and who else has access to it.
"We have reached a troubling point in the state of business when companies that conduct business online are so eager to make a buck, they resort to targeting our children," said Barton. "I strongly believe that information should not be collected on children and used for commercial purposes."
The "Do Not Track Kids Act of 2011" strengthens privacy protections for children and teens by:
Requiring online companies to explain the types of personal information collected, how that information is used and disclosed, and the policies for collection of personal information;

Requiring online companies to obtain parental consent for collection of children's personal information;

Prohibiting online companies from using personal information of children and teens for targeted marketing purposes;

Establishing a "Digital Marketing Bill of Rights for Teens" that limits the collection of personal information of teens, including geolocation information of children and teens;

Creating an "Eraser Button" for parents and children by requiring companies to permit users to eliminate publicly available personal information content when technologically feasible.