---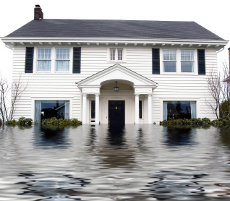 The latest report on foreclosures shows that foreclosure filings have dropped in recent months. But it's not because things have suddenly gotten better.
Many homeowners, like Paul, of Jersey City, N.J., are still struggling to hang on, but aren't finding much help. His story is a revealing glimpse at what some people are going through in a heart-rending effort to avoid foreclosure.
"Due to a loss of my business and income I am trying to sell my home in a short sale rather than face foreclosure," Paul told ConsumerAffairs.com. "I have an arms length buyer at a fair market price. The holder of the first lien, Hudson City Savings Bank has been compassionate and has worked well with us and our short sale negotiator and has signed off."
A second lien complicates things
The problem he's encountered, Paul says, is with PNC, who holds the second mortgage. He says the bank insists on 10 percent of the balance at closing, which he was able to scape together with the Realtors and the short sale negotiator kicking in and the signing of a deficiency agreement to repay the full amount, or a flat settlement.
"I was able to look at closing out my retirement account, which is my last remaining asset, and borrowing from my 92-year-old widowed mother to offer $60,000 in return for full forgiveness," Paul said. "They refuse."
There was another problem, Paul says. As soon as you agree to the deficiency judgment, he says the bank puts you on a recorded line, where you must agree to the deficiency judgment and make a payment on the spot.
"I explained that I have no money and can't make a payment today and am not sure when I can make a payment," Paul said.
The answer is no
Paul said the PNC rep berated him, asking him how he could sign a deficiency judgment when he didn't know when he could repay it. She told him the bank would not release the lien for short sale.
"She talked to me with such disgust, like I was a wad of gum she scraped off the bottom of her shoe," Paul said. "There have been no Christmas or birthday gifts in our house for three years. When I visit family and friends they send me home with bags of groceries.
Paul says he paid his mortgage faithfully for many years, before the economy crashed and took his livelihood. Why can't the bank understand, he wonders, that if he made his payments before, there must be a reason he can't do it today, and that no amount of berating, belittlement and verbal harassment is going to make him able to do so.
"I offered them the absolute best settlement that I could," Paul said. "I am 57 years old and am absolutely broke. I have worked for 40 years, paid my taxes and have never taken a penny of assistance or entitlement. The government has instituted the short sale process to help people. Why do I feel like I have no right to live?"
It should be pointed out that Paul is trying to do the right thing by arranging a short sale. It might actually be in his best interest to let the house go to foreclosure. Either way, Paul loses his home.
But in a foreclosure, he at least keeps his retirement money. And the second lien-holder would likely get nothing.