---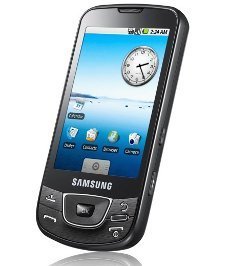 As more and more consumers – especially young consumers – avoid land line telephones and use only cell phones, it poses a dilemma for telemarketers. How can they sell things to these consumers?
In Indiana, at least, they may not be able to call them on their cell phones. The state has passed a new law allowing residents to register cell phone numbers on the state's Do Not Call List. The national Do Not Call list already allows you to register mobile numbers.
The measure, signed into law late last week, clarifies current state law by extending the protections of Indiana's telephone privacy laws to include cell phone numbers, prepaid wireless calling and Internet-enabled VOIP services.
"I want to thank the General Assembly for taking action to update the state's telephone privacy laws and the Governor for signing the bill," Indiana Attorney General Greg Zoeller said. "Extending the protections of the Do Not Call list for cell phones and VOIP phones will shield more Hoosiers from intrusive solicitors and potential scams."
Deadline today
In Indiana the Do Not Call list is updated four times a year and today happens to be the latest deadline. Phone numbers placed on the list by 11:59 PM (ET) May 17 will begin receiving benefits of the law starting July 1, 2011. Out of state area codes can also now be registered as long as the billing address is located in Indiana, which Zoeller emphasized is particularly relevant for out-of-state college students studying in Indiana.
"Thousands of students come to Indiana to attend college every year and only have a cell phone," he said. "As long as their bills come to an Indiana mailing address, they can add their number to the list. This will reduce the number of unwanted marketing calls as well as text-based solicitations."
Currently more than 1.8 million phone numbers are registered on Indiana's Do Not Call list, however, it is estimated that one third of eligible phone numbers are not registered. Registering on the list not only reduces the number of telemarketing calls, it also helps to the attorney general's office investigate and prosecute those telemarketers who violate the law and scammers looking to defraud consumers over the phone.
No robo-calls
Indiana law also forbids the use of auto-dialers to deliver pre-recorded messages without a live operator obtaining consent to deliver the message. These calls are often referred to as "robo-calls."
Meanwhile, the Federal Trade Commission (FTC), which administers the national Do Not Call list, is asking the Federal Communications Commission (FCC) to hold companies responsible when telemarketers violate the Do Not Call law on their behalf.
In comments filed with the FCC, the FTC said the agency should not allow such sellers to escape liability from federal telemarketing laws designed to protect consumers and their privacy when others place telemarketing calls on their behalf.
"The Do Not Call Registry is important to the FTC, but is absolutely critical to consumers who want a stop to the telemarketing and robocalls that interrupt their dinner hour," said FTC Chairman Jon Leibowitz. "We hope that the FCC acts quickly to resolve this issue."