---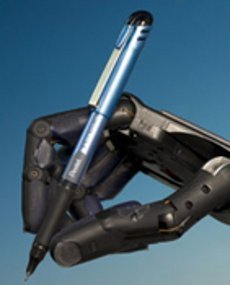 We haven't heard much lately about robo-signing of foreclosure documents in the mortgage industry, but the issue is still on the radar screen in Illinois.
Illinois Attorney General Lisa Madigan has expanded her investigation, issuing subpoenas to two national mortgage servicing support providers. The subpoenas were issued to Lender Processing Services Inc. and Nationwide Title Clearing Inc., two Florida-based corporations that provide "document preparation services" and other loan management services to mortgage lenders for use against borrowers who are in default, foreclosure or bankruptcy.
"Foreclosure became a rubber-stamping operation that robbed many homeowners of the American Dream without a fair and accurate process," Madigan said. "I will not relent in my investigation into the fraudulent practices by lenders and others that caused and exacerbated the mortgage crisis and the resulting massive foreclosure crisis."
Major players
Madigan said Lender Processing Services (LPS) provides loan servicing support for more than 50 percent of all U.S. mortgages. More than 80 financial institutions use LPS to service more than 30 million loans. These loans have an outstanding principal balance exceeding $4.5 trillion.
Nationwide Title Clearing (NTC) provides a range of mortgage loan services to eight of the top 10 lenders and mortgage servicers in the country. NTC specializes in creating, processing and recording mortgage assignments, which are often needed for a lender to foreclose on a borrower.
Madigan said she is looking into reported allegations that LPS and NTC engaged in the practice of "robosigning" legal documents filed with the court to foreclose on borrowers. Robosigning occurs when an individual has no knowledge of the information contained in the document and often doesn't even read or understand the document that he or she is signing.
The use of robosigned documents was pervasive as lenders foreclosed on borrowers' homes. The probe will also include a complete review of the accuracy of the systems and services that LPS and NTC provide to the large lenders including servicing platforms, foreclosure attorney interaction with these platforms and the assignment of mortgage process.
Looking for whistle-blowers
Madigan also took the unusual step of publicly appealing to former employees of LPS, NTC, or former employees of any residential mortgage servicer or bank who have knowledge of any unlawful practices relating to mortgage servicing or the execution of documents, to contact her office.
The robo-signing scandal first came to light last year when a Florida attorney, deposing a GMAC Mortgage official, learned that the official, who was required to read and affix a notarized signature to thousands of foreclosure documents, employed a robo-signer.
It was later determined that several large mortgage servicers, to cope with the crush of foreclosure documents, did the same thing.