---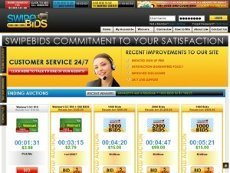 The Federal Trade Commission has brought a law enforcement action against an online operation that allegedly raked in more than $450 million from consumers in the United States, Canada, the United Kingdom, Australia, and New Zealand by luring them into "free" or "risk-free" offers, and then charging them for products and services they did not want or agree to purchase.
The FTC seeks to stop the operation's illegal practices and make the defendants repay injured consumers.
"The defendants used the lure of a 'free' offer to open an illegal pipeline to consumers' credit card and bank accounts," said David C. Vladeck, Director of the FTC's Bureau of Consumer Protection. "'Free' must really mean 'free' no matter where the offer is made."
The FTC worked closely with Canadian law enforcement to track down the defendants, most of whom are located in Alberta.
According to the FTC's complaint, Jesse Willms and 10 companies he controls used deceptive tactics in offering "free trials" for various products online, including acai berry weight-loss pills, teeth whiteners, and health supplements containing resveratrol (the supposedly healthful ingredient in red wine), as well as for a work-at-home scheme, access to government grants, free credit reports, and penny auctions. (Penny auctions are online auctions in which consumers must purchase bids, usually for $0.50 to $1 each.
Regardless of whether a consumer actually wins a penny auction, the consumer has paid for each bid he or she placed during the auction. However, each bid that is placed raises the price of the auctioned item by a penny.)
Bogus offers
According to the FTC, Willms and his companies obtained consumers' credit or debit card account numbers, by enticing them with bogus "free" or "risk-free" trial offers that supposedly required only small shipping and handling fees, and also promised phony "bonus" offers just for signing up.
Consumers had no reason to believe they would be charged for the trial product or the extra bonus products, but they were often charged for the "free" trial plus a monthly recurring fee, typically $79.95. Consumers were also charged monthly recurring fees for the so-called bonus offers.
Although the defendants offered a money-back guarantee, consumers were often unsuccessful in canceling the charges or obtaining refunds, and the process involved time-consuming phone calls and other steps that made the deals far from risk-free, the FTC complaint alleged.
The defendants allegedly contracted with affiliate marketers whose banner ads, pop-ups, sponsored search terms, and unsolicited e-mail led consumers to the defendants' websites, and the defendants paid the affiliates for each consumer whose credit or debit card was charged. The defendants allegedly made false claims about the total cost of products, recurring charges, and the availability of refunds. They also buried important terms and conditions in fine print, the FTC alleged.
The complaint charges that the defendants' penny auction offers falsely indicated consumers would receive free "bonus" bids, but those who provided credit or debit card numbers to facilitate future auction buying were hit with charges they did not know about, including $150 for introductory "bonus" bids and $11.95 per month for ongoing "bonus" bids.
The FTC also charged that Willms and his companies made false weight loss and cancer cure claims for their products, and touted bogus endorsements by Oprah Winfrey and Rachael Ray.
The FTC further alleged that the defendants provided merchant banks with false or misleading information, in order to acquire and maintain credit and debit card processing services from the banks in the face of mounting chargeback rates and consumer complaints. Willms and his companies also allegedly violated the Electronic Fund Transfer Act and Regulation E (issued by the Federal Reserve System's Board of Governors) by debiting consumers' bank accounts without their signed written consent and without providing consumers with a copy of the written authorization.
Businesses named in the FTC complaint include Just Think Media, Credit Report America, eDirect Software, eDirect Software; 1524948 Alberta Ltd., Terra Marketing Group, SwipeBids.com, and SwipeAuctions.com; Circle Media Bids Limited, Selloffauctions.com; Coastwest Holdings Ltd.; Farend Services Ltd.; JDW Media LLC; Net Soft Media LLC, Sphere Media LLC, and True Net LLC.