---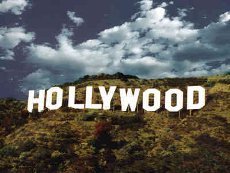 There was no Hollywood ending for Hollywood Video and Movie Gallery stores. No sooner had the credits rolled than former customers of the defunct movie-rental chains started getting collection notices for supposed overdue-film fees.
Many consumers claimed they didn't owe the fees at all and others said they weren't given a chance to return their movies because the chains collapsed suddenly, as we reported back in 2010.

Attorneys general from around the country heard the complaints and have reached a settlement with the liquidating trustee for the stores. Among the agreement's terms is a requirement that negative information be removed from consumers' credit reports.
"Collection laws require that consumers have a chance to pay or dispute their debts," said Washington Assistant Attorney General Mary Lobdell, who helped lead the multistate investigation and settlement negotiations. "But starting in October, we received a flurry of complaints from Washington residents who told us they didn't owe the fees or were never informed of these debts before they were reported to the credit bureaus."
Complaints to the Washington Attorney General's Office show that a young woman was turned down for her first credit card because of the negative mark. A man said his credit card limit was slashed from $8,700 to just $600. And yet another consumer blamed the late charge for preventing him from obtaining a mortgage.
The problems started after Hollywood Video and Movie Gallery filed for Chapter 11 bankruptcy in 2010. Hollywood's approved plan created a liquidating trust to collect an estimated $244 million in outstanding debts reportedly owed by 3.3 million customers. The trust contacted with Credit Control Services, Inc. in Massachusetts, which subcontracted to National Credit Solutions of Oklahoma.
The agreement was filed in the U.S. Bankruptcy Court for the Eastern District of Virginia, Richmond Division. Under the settlement, the trustee agreed to:
· Rescind all negative information submitted to any credit agency or bureau related to the accounts of customers in participating states. Additionally, no further credit reports will be submitted.
· Not collect any fees or interest charges that were added to the principal debt amount.
· Not bill customers for both a late fee and the full price of items that were supposedly not returned. For accounts that include both a late fee and a charge for a damaged, late, or never-returned product, the collection agency will only pursue the lesser charge.
· Comply with the Fair Debt Collection Practices Act.
· Assist the attorneys general in any effort to recover collection fees that were improperly paid by customers.
Attorneys general for the following states and the District of Columbia participated in the settlement: Alabama, Alaska, Arizona, Arkansas, California, Colorado, Connecticut, Delaware, Florida, Georgia, Hawaii, Idaho, Illinois, Indiana, Iowa, Kansas, Kentucky, Louisiana, Maine, Maryland, Massachusetts, Michigan, Minnesota, Mississippi, Missouri, Montana, Nebraska, Nevada, New Hampshire, New Jersey, New Mexico, New York, North Carolina, North Dakota, Ohio, Oklahoma, Oregon, Pennsylvania, Rhode Island, South Carolina, South Dakota, Tennessee, Texas, Utah, Vermont, Virginia, Washington, West Virginia, Wisconsin and Wyoming.