---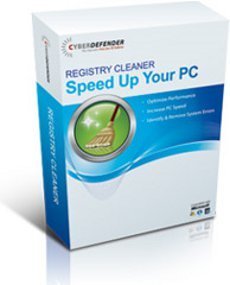 A class action claims CyberDefender Corp. sells bogus software that claims to clean viruses and speed up computers, but it "cleans" bogus errors and makes computers slow down and crash.
The suit charges that the company's RegistryCleaner ( "RC") and Early Detection Center ( "EDC") fail to live up the company's claims for them.
Far from speeding up computers, ridding them of viruses, pop-ups and spam, the suit claims the products do next to nothing and may even be harmful in some circumstances.
The plaintiffs say they hired an independent computer expert to analyze the CyberDefender products and found that, if anything, the products actually slowed computers down and made them more prone to crashes.
The suit also alleges that the company does not always honor its money-back guarantee and claims that many consumers have been unable to cancel the subscriptions after completing the initial test period.
The suit also charges that the one-year subscriptions are automatically renewed without notice and without the customer's consent.
CyberDefender's marketing practices are also challenged. The suit says the company cites favorable reviews which are in fact written by its marketing partners, inaccurately cites user ratings on consumer sites and categorically claims that its software improves computer speed when actual results depend on a number of factors.
The suit was filed in Cook County Court in Chicago.