---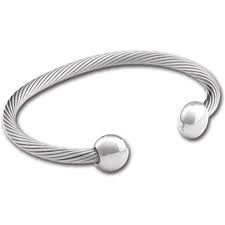 An administrator working for the Federal Trade Commission is mailing 248,931 refund checks to consumers taken in by false claims for the Q-Ray bracelet.
More than $11.8 million is being returned to people who purchased the Q-Ray bracelet and filed a claim form. Purchasers will receive an average of about $47. Consumers who receive the checks should cash them by mid-June 2011.
The FTC never requires consumers to pay money or provide information before redress checks can be cashed, so consumers should disregard any calls, emails or letters asking them to submit any kind of payment prior to getting their refund.
The FTC filed its case in May 2003, alleging that QT Inc., Q-Ray Company, and Bio-Metal, Inc., located in Illinois, and their owner, Que Te Park, also known as Andrew Q. Park, made false and misleading advertising claims that the Q-Ray bracelet provided immediate and significant pain relief and deceptively advertised their refund policy, in violation of the FTC Act.
In September 2006, the federal district court in Chicago found in favor of the FTC.
In November 2006, the court required the defendants to turn over a minimum of $22.5 million in net profits and up to $87 million in refunds to consumers who bought the bracelets between January 1, 2000 and June 30, 2003, when the bracelet was advertised on infomercials and Internet Web sites, and at trade shows.
The district court later reduced the minimum disgorgement amount to $15.9 million, which an appellate court later upheld.
Q-Ray consumers with questions should call the redress administrator, Analytics Inc., at 800-269-0056 or visit the FTC's Q-Ray bracelet webpage.