---
The U.S. Food and Drug Administration (FDA) and the Federal Trade Commission (FTC) are warning companies to stop making unproven claims that their products can treat, cure, and prevent sexually transmitted diseases (STDs), saying the products violate federal law.
Among the products targeted are Medavir, Herpaflor, Viruxo, C-Cure, and Never An Outbreak.
The products, sold online and in retail outlets, have not been evaluated by the FDA for safety and effectiveness. The joint action is the first step in keeping these unproven items from being sold to the public and preventing consumers from being misled.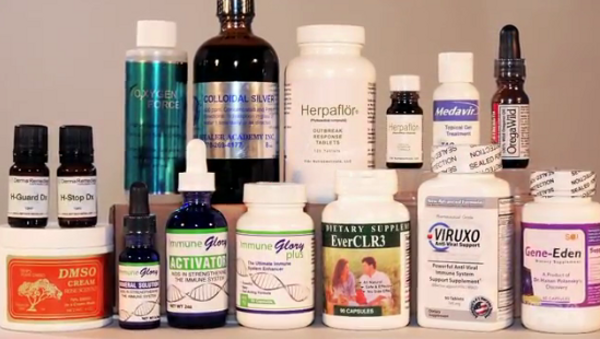 The companies that received the warning letters claim that their products treat a range of STDs, including herpes, chlamydia, genital warts, HIV, and AIDS. While some of the companies market these products as dietary supplements, they are all drug products under the Federal Food, Drug, and Cosmetic Act, as they are offered for the treatment of disease and may not be introduced into interstate commerce without an FDA-approved new drug application.
"These products are dangerous because they are targeted to patients with serious conditions, where treatment options proven to be safe and effective are available," said Deborah M. Autor, director of the Office of Compliance in FDA's Center for Drug Evaluation and Research. "Consumers who buy these products may not seek the medical attention they need and could spread infections to sexual partners."
Further, under the Federal Trade Commission Act it is illegal to make such unsubstantiated treatment claims.
"These companies are on notice that advertising health benefits that are not supported by rigorous scientific evidence violates the FTC Act," said David Vladeck, director of the FTC's Bureau of Consumer Protection. "They also should know that health scams that endanger public health will not be tolerated."
Consumers should be aware that there are no over-the-counter or online drugs or dietary supplements available to treat or prevent STDs. Appropriate treatment of STDs can only occur under the supervision of a health care professional. There are many FDA-approved medications available for treating these conditions, but they do require a prescription.
"Our Warning Letters give these firms time to voluntarily comply with the law," said Dara Corrigan, the FDA's associate commissioner for regulatory affairs. "The FDA will continue to take aggressive enforcement action against firms that market false treatments or cures that may lead to significant public health consequences."
The Warning Letters inform the companies that they have 15 days to notify the FDA of the steps they have taken to correct the violations cited. Failure to do so may result in legal action, including seizure and injunction, or criminal prosecution.