---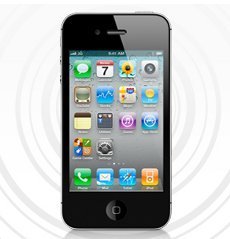 A law firm that commissioned a study of AT&T customers' data charges says the results show the wireless carrier routinely overbills for data services.
The firm of Thornton, Davis & Fein has filed a suit in federal court against AT&T, accusing the company of overcharging iPhone and iPad customers by as much as 100 kilobytes of data per 50-kilobytes charged.
In a test, the firm said an iPhone left unused for 10 days logged 35 data transactions.
AT&T says there is nothing improper about its billing. The company says there are data transactions running in the background on most smartphones. Just because consumers might not be aware of them, the company says, doesn't mean they aren't needed.
The class action suit was filed on behalf of 20 million consumers who own AT&T iPhones and iPads.
Focusing on apps
Kris, of Folsom, Calif., says she has encountered this issue before and believes apps are the reason.
"I have seriously audited and deleted non-essential apps, which happened to be most of them," Kris told ConsumerAffairs.com. "I am also self-imposing a moratorium on any app purchases I do not absolutely need until the scandal is resolved.
Kris said she first noticed the problem about two months ago, noting that her data allotment is quickly exhausted.
"AT&T states the fix is to upgrade the data plan for $20 more a month," she said. "This a a scam and a ripoff."
While AT&T expressed confidence it will prevail in the suit, the timing couldn't be worse. AT&T is seeking regulatory approval for its merger with T-Mobile, which would make it by far the largest wireless carrier.