---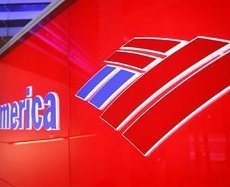 Lots of homeowners are in default on their mortgages and now Connecticut Attorney General George Jepsen says Bank of America is defaulting on its obligation to help borrowers who are having trouble paying or seeking mortgage modifications.
"I express these concerns on behalf of the thousands of distressed Connecticut borrowers who continue to experience significant difficulties due to Bank of America's failure to devote adequate resources to loss mitigation," Jepsen wrote to Brian T. Moynihan, president and chief executive officer of Bank of America. "Bank of America can and should do more."
"Given that Bank of America is apparently poised to lift its moratorium on Connecticut foreclosures, I do not see that it has any credible plan to deal with the inevitable increase in … requests" from borrowers seeking loan modifications," Jepsen wrote. The letter followed a recent meeting with bank representatives.
The Office of the Attorney General, the state Department of Banking and the non-profit Connecticut Fair Housing Center continue to receive "numerous complaints" from consumers whose loans are serviced by the bank, Jepsen said.
Those complaints include:
the bank losing documents repeatedly;

lack of communication;

conflicting and contradictory instructions from bank employees;

receiving foreclosure notices at the same time the borrower is under consideration for a loan modification;

failure to honor a loan modification the bank has already agreed to, and

lack of any single employee who is familiar with a customer's file.
Hundreds of similar complaints
The complaints listed by Jepsen mirror those received by ConsumerAffairs.com, which has heard from 953 Bank of America customers complaining about difficulties in dealing with mortgage problems in recent years.
A recent complaint came from Liz of Wilmington, Mass., who said Bank of America offered her a mortgate modification that would save her $300 a month, "guaranteed" her she would get it and told her to start deducting the $300 from her payments immediately.
"Well I did, then 6 months later I was denied the modification and I was told I owe late fees. I said why do I owe late fees -- I did what you told me to do. They said well you didn't pay your full mortgage amount!! Can you believe that?"
This sounds familiar to Cathy of Chicopee, Mass. She said Countrywide Mortgage offered her a modification back in 2009. Like Liz, she began making the new, lower payment only to learn a year later that the paperwork had never been processed and that her account had been accruing interest and penalty fees and that the bank had reported to the credit rating agencies that she was delinquent on her mortgage.
Cathy took action. She appealed to her Congressman, Richard Neal, who wrote to the bank. A short time later, she heard from someone in the "office of the president" of Bank of America.
Result: none
The result? "Nothing," fumed Cathy. "They could not fix their mistake and can't explain why, They can't just unlock my loan and let me make my payments. They can't correct the damage they did to my credit."
Jepsen has also been hearing these complaints and from the sound of his letter to BofA is getting a little tired of it.
"Despite having had more than two years to 'right-size' your staff and establish effective procedures and systems, Bank of American has so far not prevented even the most common consumer complaints," Jepsen wrote.
Jepsen said he was told the bank plans to establish 40 new customer assistance centers nationwide, including one in Dedham, Mass. to serve New England. Establishing one center staffed by a dozen people to cover all of New England is simply not enough, Jepsen wrote. Bank of America is the largest bank in New England.
Nor is it enough for the bank to change its customer service policies, Jepsen said. Bank of America needs to bolster its resources "so that distressed Connecticut borrowers receive fair and honest treatment," he wrote.
Jepsen is a member of the Executive Committee of the National Association of Attorneys General multistate task force which is seeking to hold major loan servicers, including Bank of America, accountable for the unfair and deceptive default servicing practices they have engaged in across the country.