---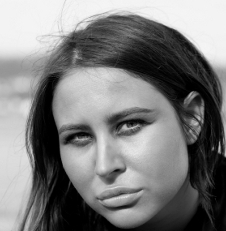 Texcote is a "green" product manufactured by Textured Coatings of America, for the exterior of buildings. Steven, of San Bernardino, Calif., says he authorized the company to apply Texcote to his home, after being told the product would not crack, chip or fade for 65 years.
"It's doing everything it's not supposed to do after only four years," Steven told ConsumerAffairs.com.
Since Textured Coatings of America recommended the local contractor who applied the product, Steven felt the company was obligated to do something about it.
"We paid out $9,800.00 on the first go around," he said. "We don't feel we are responsible for paying for this twice when we were told that its a one time deal for 65 years."
Steven probably has little recourse in this case, though you could certainly argue that logic is on his side. When purchasing a product directly from a manufacturer, and then hiring a contractor to apply it, the terms and conditions are required reading. Make sure who is responsible for what.
Shifting terms
Mobile phone customers are well aware of early termination fees, so Maria, of Yonkers, N.Y. was concerned when her husband accepted a new job in Europe.
"We called T-Mobile, to inquire whether we would still be bound by our contract, even though we would be overseas," Maria told ConsumerAffairs.com. "T-Mobile informed us that, if we produced documentation supporting our relocation, then we would be released from our contractual obligations."
But Maria says a few months later, after she had gathered all the necessary documentation, she called T-Mobile and learned the policy had changed and that she was contractually bound, regardless of circumstances.
"How can policy changes effect agreements that predate the changes?" she asked.
Terms of a contract can't be changed, but a company's policies can. The terms and conditions usually carry the fine print disclaimer "subject to change without notice." But Maria may have a chance. She should read "How To Avoid Early Termination Fees."
That repairman's pretty busy now
Years ago, Maytag's advertising revolved around the theme of "the lonely Maytag repairman." Lonely, because no one ever called him since their Maytag appliances never needed repair. You don't see that ad so much anymore.
"I have been a loyal customer in the past with Maytag because their products lasted forever," Carol, of Smyrna, Ga., told ConsumerAffairs.com. "However, I purchased a Maytag dryer in 2005 and the Control Board has gone out twice since then costing me $270 for the first visit to have it repaired. I called Maytag and asked about ordering the part the second time it went out and they were going to charge more than what I could order online from a parts company."
Carol says she's thinking about letting the Maytag repairman go back to playing solitaire and buy a new dryer.
Don't pay upfront
State and federal consumer authorities continue to crack down on advance-fee mortgage modification consultants, but still these company continue to plague troubled homeowners. After hearing a radio ad for the Modification Group early last year, David, of Twinsburg, Ohio made an appointment.
"We had to pay $500 up front to get the lawyers that works with our mortgage company to get our loan reduced," David told ConsumerAffairs.com. "Then we had to send in three payment of $600 + dollars to hold their services. I have paperwork and it looked legit to us."
After more than a year, David said he can't get anyone to return his calls and say he feels like he's been scammed. David may be dealing with a company that is in violation of the law.
The Federal Trade Commission (FTC) has issued a rule with nationwide effect that bans providers of "mortgage assistance relief services", which includes residential mortgage foreclosure rescue, loan modification, short sale, and deed-in-lieu of foreclosure services, from requesting or collecting fees before they successfully secure a modified mortgage.