---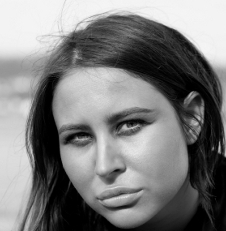 To paraphrase a famous general, old scams never die. They keep coming back because they fool enough people to make them profitable. Such is the venerable "government grant scam."
"They called my home phone and cell phone, claiming I was picked to receive a $7,000 federal grant," Wilson, of Klamath Falls, Ore., told ConsumerAffairs.com. "I just had to have $215 in a bank account before the so called grant would be transferred."
The scammer, of course, was hoping Wilson would provide his bank account information, so that he could take whatever money was in the account. Wilson would be left waiting for the $7,000 "grant" that would never arrive. Fortunately, Wilson didn't fall for it.
"I informed them I was reporting them to the authorities and hung up," he said.
And that's exactly what you should do if you get a call like that. For the record, the government doesn't just hand out grants without a lengthy and difficult application process.
Late, late fees
Soon after Hollywood Video went out of business, former customers began getting calls from a collection agency, telling them they owed $100 or more in late fees. Most customers professed they were never late, or paid the fees before the stores closed.
"I read my Transunion credit report to find I had a collection of $138.00 from Hollywood Video," Darin, of Amsterdam, N.Y. said. "I know I don't owe this and have rented two videos from that store in my lifetime. On your website I see tons of complaints that state the same thing."
We're not sure what's behind this, but keep in mind any debt collector is obliged to provide some documentation of the debt. A simple telephone call isn't enough.
According to the Federal Trade Commission, "every collector must send you a written validation notice telling you how much money you owe within five days after they first contact you. This notice also must include the name of the creditor to whom you owe the money, and how to proceed if you don't think you owe the money." Darin, and many other consumers, say they have received no such notice from Hollywood Video's debt collector.
He said, she said
Many consumer problems stem from a mistake. Unfortunately, it almost always falls to the consumer to try to correct it. Esther of Boynton Beach, Fla., said she called Verizon Wireless last year and was told she could end her service in December 2010 without an early termination fee.
"I paid my balance in full and cancelled service," Esther said. "I then received a bill for ending the contract early. I made sure I could cancel without penalty. Verizon is the one who told me I could cancel in December 2010.I called Verizon numerous times to question this and they said it was a mistake and that I didn't cancel early and I don't owe anything. But yet I still get a bill and now it's in collection."
Our advice is for Esther to go to a local Verizon Wireless store when they aren't busy and try to find a sympathetic employee who can help her. She needs someone to actually remove the charge from Verizon's system, and that might not be easy to do. If she's successful, she should send a copy of whatever documentation Verizon provides to each of the credit reporting agencies and ask that the collection notice be removed.
Storm clouds
Virginia, of Durham, N.C., has found herself a former AllState Insurance policyholder after 22 years. She's not exactly sure how it happened.
"In March 2011, we called the claims department to see if the damage that we found after removing a commode was covered," Virginia told ConsumerAffairs.com. "We were informed that they were not responsible for the repairs. We then suggested that we would speak to our attorney to better understand the 'insurance' dialogue.
A month later, Virginia says she received a letter stating that her policy would not be reinstated at the end of the contract. She wondered why.
"We called our agent of 22 years and he swore that it was not personal but that Allstate was dropping a lot of their customers in North Carolina because of the 2011 storm predictions," she said. "I believe that they cancelled us because of our threat to contact an attorney."
That may well be, but we find it interesting Virginia's agent told her the company is canceling insurance policies in advance of hurricane season. According to our maps, Durham is a good 200 miles from the coast.