---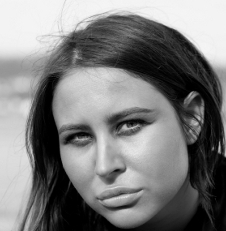 When a consumer pays for a purchase but then cancels the order, how quickly should they receive their money back? If you said within a week, you might be surprised to learn it hardly ever happens that quickly.
Valerie of Stafford, Va., purchased a mattress at Mattress Warehouse but, after frustrating delays in having her order arrive at the store, she canceled the order. Keep in mind she had paid for the mattress but never taken delivery.
"The salesman told me it would take about a week to get my money back," Valerie told ConsumerAffairs.com. "Based on that promise, I went out and bought a mattress at their competitor's store for the same price and took the mattress home that day."
But Valerie's refund didn't arrive a week later, as promised.
"After a week, I called the corporate office, who told me it could take another three weeks before I get my money back," Valerie said. "Seriously? They get to hold my money for two months and I get absolutely nothing in return?"
It is, indeed, a bad deal. Some businesses hate to write checks. It seems to us this is a fertile area for the newly created Consumer Financial Protection Agency to look into.
Credit where credit is due
Many consumers are in need of solid, objective advice when it comes to dealing with their credit, but you must be careful where you seek that advice. Hanley of Phoenix, Ariz., said he was taken aback when Consumer Credit Group called to offer its help.
"No one should have to pay $995.00 to help clear their credit," Hanley said. "I notified my banking institution and had my account closed. I collected as much information as I could from them just in case."
Any company asking for a large fee in advance to help you with a credit matter should make you wary. Reputable agencies do not keep the first month's payment, demand a contribution or charge high fees. You should also avoid any agency that advertises on television, solicits you by phone or s ends you spam.
To get good advice about credit and debt matters, look for an agency that is a member of the National Foundation of Credit Counseling, a 50-year-old organization with strict accreditation guidelines.
Junk mail overload
Thomas of Meansville, Ga., has had it with all the fliers, catalogs and sales pitches crammed into his mail box each day.
"I still receive unwanted mailings from businesses that I have repeatedly contacted demanding they quit sending there solicitations," Thomas said. "I have phoned, emailed, written, and recorded for way more than the average six months of time to be removed. I want it stopped. No more junk mail!"
Thomas isn't alone, and in fact some environmental groups encourage consumers to opt out of these mailings to conserve paper. Global Stewards has a handy "how-to" guide on their website for those who are interested.
A timeshare, really?
Why would anyone buy a timeshare, you ask? Left to their own devices, they probably wouldn't.
"My husband was told that he won a vacation, but that he had to go listen to the pitch and he was not going to be pressured to buy anything," Alehandra, of Los Angeles, told ConsumerAffairs.com. "Well they accompany you to the restroom, they even accompany you to the bank. I did not get a chance to discuss it with my husband because we were being watched over by the sales guy from Pacific Monarch Grand Vacations."
Alejandra said she and her husband were told one thing, but the contract said something else. They thought they were being offered a week's stay at a Las Vegas resort, but it turned out to only we one or two days.
"I think $2,300 a year is a major rip off for 1- 2 nights every two years, Alejandra said.
An of course, that doesn't include maintenance fees. If you are ever tempted to purchase a timeshare, stop and consider that you could rent a suite in a very nice luxury hotel for less money. And in Las Vegas, we wouldn't be surprised if you couldn't buy a condo for the same price as a timeshare, considering how that real estate market has been hammered.