---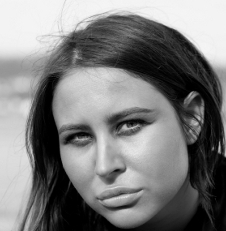 You pick up a bottle of pills in a reputable store and have no reason to doubt that what the label says is true, right? Lynn, of Manhattan Beach, Calif., seems to have her doubts.
"My vet said that most glucosamine chondroitin supplements are merely placebos," Lynn told ConsumerAffairs.com. "I have been giving my dog these pills for five years. Has this all been for nothing? How do I know that this is real since its not regulated by the FDA? The vet said over half of the products are not glucosamine chondroitin. How do I find out?"
Frankly, this sounds a bit like an urban legend. If a manufacturer is packaging a placebo and selling it as a supplement, it's clearly fraud. What Lynn's vet may have said is that some studies have suggested glucosamine chondroitin provides no benefit, you might as well be giving the dog a placebo. If Lynn wants to check out her suspicions, however, she could take the product to a testing lab. Oh, and if it is a placebo, we'd like to know about it.
A little too friendly
It's always nice when you talk to a company's customer service rep and they're friendly and helpful. Up to a point.
"I called Belkin technical support to help me change the password on my mom's wireless router," Joanne, of Irvington, N.J. told ConsumerAffairs.com. "After everything was set and done, I was pleased and ended the call. A few minutes later, I get a text from Facebook and the worker that I spoke to had used my information to look me up and send me a friend request. I was mortified. I couldn't believe it."
That does sound a little creepy. Joanne said she called back and talked with a manager and filed a complaint. But clearly, company employees shouldn't be using privileged information for personal purposes.
They don't want you to go
It's hard to part company with a health club. Once you're a member, they don't like to see you walk out the door. Thomas, of Littleton, Colo., only wanted to signed up for a year at Bally's Total Fitness so he wrote them a check instead of using a credit card. But a year latter, he says Bally's hit his bank account for another annual fee.
"I never agreed to an annual auto draft," Thomas told ConsumerAffairs.com. "And when asked them to provide the documents confirming such, the rep said 'they don't do that.'"
The only other option might be to try and pay the fee in cash. Meanwhile, Thomas should have paperwork from when he joined. He needs to review the terms and condition of the contract he signed. Most likely, Bally's was within its rights under the contract. If not, Thomas could complain to Colorado Attorney General John Suthers or file suit in Small Claims Court to get his money back.
Caught short
Viviana of Eatontown, N.J., was busy with her two daughters when Ikea delivered the items she ordered, which came in 78 pieces.
"I was trustworthy of the guy and asked him if everything is there he assure me that everything was there and no need to count," Viviana told ConsumerAffairs.com.
Unfortunately, not everything was there, and because she signed off on the delivery, Viviana said she was told there's nothing that can be done. She says she's out $778. The lesson here, of course, is to check the delivery before signing.