---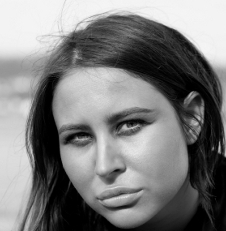 ILD Teleservices has been the source of numerous complaints over the years, accused of "cramming" consumers' telephone bills with charges for websites and other unordered services. Because of a provision of the Telecommunications Act, third party providers like ILD are allowed to bill consumers through their telephone companies.
In addition to complaining, Pamela, of Reno, Nev., took effective action.
"I saw a $15.95 charge and a $12.95 charge on my AT&T bill," Pamela told ConsumerAffairs.com. "I went directly to the AT&T store for help."
Pamela said the AT&T personnel contacted their billing department and reversed the charge. They also placed a lock on Pamela's account so it can't happen again. Good information to have if you get "crammed" in the future.
Nothing's settled
Brian of Riverside, Calif., says he had two credit cards whose interest doubled to 30 percent because he was a week late making a payment and nearly had to file bankruptcy.
"Then I was contacted by a representative of Legal Helpers/ Debt Resolution," Brian said. "They told me how they would be able to help me with my situation. I absolutely believe that I was mislead. I did however agree to their phone prompts to start and I have paid them $400 plus for the first 3 months and then $329 a month since."
Brian made a mistake by agreeing to the phone prompts even though he did not fully understand what he was agreeing to. Meanwhile, Legal Helpers is not only the source of similar complaints, debt settlement firms like it are increasingly coming under fire from law enforcement officials. In March, Illinois Attorney General Lisa Madigan filed a lawsuit, alleging Legal Helpers Debt Resolution LLC unlawfully charged consumers upfront fees for debt settlement services with promises to make them debt free. But, in fact, they never lowered the consumers' debt and actually left them worse off financially.
The lawsuit alleges Legal Helpers Debt Resolution, based in Chicago, illegally charged fees upfront under a guise that attorneys, who are exempted from an upfront fee ban, were providing the debt settlement service to consumers, enabling them to charge the initial fees. In fact, Madigan alleges, attorneys with Legal Helpers Debt Resolution only served as a front to the business, and debt settlement service was contracted out to non-lawyer, third-party companies. It might be a good idea if Brian contacted someone in Madigan's office.
Mystery bill
Every once in a while you get a bill that you know is a mistake. Ignoring it, however, can have consequences for your credit score.
"I had T-Mobile service for two days last month before returning the product because it did not work. I then received a bill for $29.00 for a service I never used," Scott, of Covina, Calif., told ConsumerAffairs.com. "To get this off my back I paid the amount.'
That should have been the end of it, but it wasn't.
"During the last week I been receiving calls from them asking me for my last name and social," Scott said. "I told them I would not give them that info so they said they can't help me."
Scott is correct to be careful about revealing sensitive information over the phone to someone whose identity really isn't known. Instead, he should take the copy of his bill to a T-Mobile store and ask store personnel to check his account to see where the problem is.
Burned up
There's hardly anything more predictable than trouble developing with a flat screen TV just as soon as it is out of warranty. Tammy of Stringtown, Okla., says the trouble began with her Philips six months out of warranty but she put up with it. Last week, she says, the TV actually caught fire. At that point, she says she fired off an email to Philips explaining exactly what happened. This is the reply she says she got.
"Thank you for taking the time to contact Philips about our product and your recent experience with it. We want you to know that our customers mean a great deal to us, and we take your feedback seriously. We regret any gap between our performance and your expectations of us."
"What a joke," Tammy told ConsumerAffairs.com. "This is the response I would expect if I had emailed to say my TV was making an odd noise, not that it CAUGHT ON FIRE. It is quite obvious that they are lacking in the customer service department and may not even take the time to read emails sent in."
Tammy says she expected more from customer service. She says her negative view of Philips is based not so much on the fact that her TV caught fire, but on the email she received in response to her problem.