---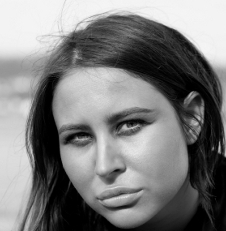 This week's report about the Sony PlayStation hack raised the threat of identity theft for millions of potential victims. For Daris, of Lorton, Va., unfortunately, identity theft is more than a potential threat.
"I checked my credit report and found that I was the victim of identity theft," Darin told ConsumerAffairs.com. "I contacted Household Finance about a loan that had been taken out in my name without my knowledge."
Darin learned that the loan taken out in his name was already in default and had been turned over to a collection agency. Otherwise, he says, the company was less than helpful.
"I'm still in shock at the entire ordeal," he said. "Apparently, a loan was issued in my name by Household Finance using a different address and possibly date of birth from mine - I'm still not entirely sure since I received conflicting statements from their service reps."
Darin has a lot of hard work ahead of him to deal with this. The first step should be to contact all three credit reporting agencies and place a fraud alert on his account. That will stop any new accounts from being opened. The Federal Trade Commission's advice for identity theft victims is also required reading.
What debt?
Our friends at National Credit Solutions are certainly staying busy. According to consumers reporting to ConsumerAffairs.com, the collection agency is collecting debts for Hollywood Video and BMG Music, even though those reporting to us say the debt doesn't exist.
Marilyn of Gladys, Va., says she just heard from NCS about a debt she supposedly owes to Columbia House but is sure she doesn't.
"It supposedly occurred in 2006," she said. "As I started talking the lady was very rude. I was so appalled at this comeback from this person, I told her so and she reduced the payoff from $43.95 to $24.94."
Marilyn says she is angry but is thinking about paying it to make it go away. We would not advise her to do so unless she is presented with documentary proof of the debt. After all, that's her right.
Under the Fair Debt Collection Practices Act, a debt collector can't force you to pay just because they say you owe it. At the initial contact, the consumer should request a "demand letter" from the debt collector. In response to that letter, the consumer has the right to dispute the charge. After that, the debt collector must obtain "verification of the debt." If the debt doesn't exist, they won't be able to do it.
Through the looking glass
Carla of Houma, La., is frustrated with her health insurer, Humana. When she was injured in a softball game, she went to the hospital emergency room for treatment.
"Six months later I get an ER bill," Carla told ConsumerAffairs.com. "When I called Humana they said the hospital was in network; however, the doctor that treated you in the ER was not."
Carla wants to know how a hospital can be included in a health insurance plan but the only doctor working in its emergency room is not. We admit we're at a loss to explain, and apparently so is the hospital.
"I called the hospital and she told me they have been fighting Humana for the whole six months, in that if the facility is covered, therefore the attending ER physician should be covered," Carla said. "If the hospital can't get them to pay then how am I going to get them to pay?"