---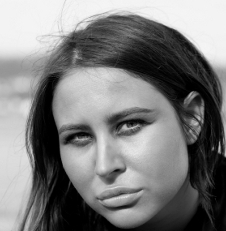 The economy in recent years has been plenty scary, and some companies that sell precious metals have played on that fear to sell physical gold and silver. Their clients are people who are worried about hyperinflation and other economic calamity. Some recent ad campaigns have encourage consumers to add gold and silver to their retirement accounts.
Without judging whether these concerns are well-founded, we will suggest that investors exercise extreme caution.
"I wired $19,810 to Gold Run Investments from my retirement account for the purchase of 500 silver coins. But I can't get hold of anyone at this company since a week ago," George, of Sunland, Calif., told ConsumerAffairs.com.
George said he found Gold Run Investments on the Internet when searching for a place to buy silver. He thought he was offered a good value so he wired the money. Now, he says he can't reach the company and apparently never received his 500 silver coins.
According to Hoovers, Gold Run Investments LLC is located at 1314 Durango Ridge Road, Durango, Colo. The telephone number is 970-375-0539. If George does not get satisfaction, he should contact Colorado Attorney General John Suther's office. And it goes without saying, before investing your retirement savings in gold or silver, seek qualified advice from a trusted and impartial financial advisor.
A new one
There have been numerous complaints in recent years about glass baking dishes shattering when placed in a hot oven. Barbara, of Bay Shore, N.Y., has a complaint we hadn't heard before.
"My Pyrex casserole exploded in my refrigerator," Barbara told ConsumerAffairs.com. "It had been in there for over 24 hours when I opened the door it exploded sending glass flying. I have read about this happening with a change of temperature from oven or freezer but this happened to me by opening the refrigerator door!"
The reason for these explosions remains a mystery. The companies that manufacture these baking dishes insist there has been no change in the manufacturing process.
Déjà vu
Last year at this time we were flooded with complaints about sudden acceleration incidents in Toyotas. After extensive tests, the National Highway Traffic Safety Administration said the problem was not related to the vehicles' electronics, and the cause remains pretty much a mystery. But the problem doesn't seem to have gone way entirely.
"Sudden acceleration of the vehicle despite pressing on the brakes," James, of Martinez, Ga., told ConsumerAffairs.com. "The brakes went soft and the vehicle crashed into a sign post and a vacuum cleaner system at the car wash. I was trying to pull into a parking space with one foot on the brake when the vehicle accelerated beyond control. I used both feet on the brakes to no avail."
Millions of Toyotas were recalled to replace accelerator pedals, which were suspected of sticking.
Unexplained
With airlines charging up to $50 to check bags, lots of travelers are shipping their clothes to their destinations. But even that can have unexpected drawbacks.
"I mailed my clothes from Littleton, Colo. to Jacksonville, NC," Kathy, of Jacksonville, N.C. told ConsumerAffairs.com. "Box arrived at the local Post Office and at some point between Colorado and North Carolina, the box either broke open or was opened and taped back up."
But that's not the odd part.
"Several items were missing from my box and one shoe and five ladies tops were in my box that were not mine," Kathy said. "Figure that one out!"