---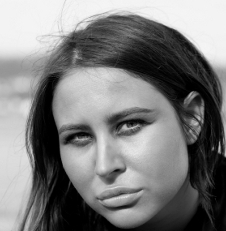 D.P., of Holt, Fla. has checked in again to update us on her high-end Fisher & Paykel double-drawer dishwasher.
"Earlier, I reported that I had experienced nothing but trouble with the unit, that it never really preformed very well, and, although several dealers in my area sold F&P appliances, the sole repair technician was no longer available," D.P. told ConsumerAffairs.com. "Then, out of the blue, I get a call from a F&P rep who, when I told her of my problems with service reps, told me she would find me one. She told me the poor performance I was seeing may be due to dishwashing detergent no longer containing phosphates.
D.P. isn't buying that explanation, noting that phosphates had been removed from dishwasher detergent long before her problems began.
"Last month I gave it up and bought a new Whirlpool dishwasher, which has been like a breath of fresh air," D.P. said. "One of the happiest moments I've had in the past five years was watching my F&P double drawer dishwasher on it's way to the local landfill."
Though she describes herself as satisfied with her other F&P appliances, D.P. says she won't be buying any more in the future.
Standing down a scammer
By now, the phony payday loan collector scam has raked in millions of dollars and still seems to be going strong, though consumers are beginning to wise up. Dana, of Riverton, Utah, began getting calls from a fast talkng man she said had a Middle-Eastern accent and claimed she owed money from a payday loan.
"I told him that I had never taken out a payday loan from InstaCash or from any payday loan company," Dana said. "He said I was lying and that I took out a $1,500 loan in December. I told him I did not. He then informed me that I was going to be arrested. I then started realizing that this was an elaborate scam."
At that point Dana should have probably just hung up the phone, but she said she did some research and called him back to tell him she was reporting him to the FBI. That was probably not a good idea.
These people are criminals and there is not point antagonizing them, especially since in many cases they reveal that they possess the potential victims' social security numbers and other sensitive information. In fact, after receiving one of these calls it might be advisable to contact the three credit reporting agencies and place a freeze on credit applications.
Lost?
Tom Tom is a U.S. company that sells its GPS navigation devices all over the world. One international customer, Stan, of Narangba, Australia thinks Tom Tom has an obligation to get it its directions right, even if the destination sees like a remote corner of the world.
"I have been trying for six months to have Tom Tom correct a glaring map error in their Australia map," Stan told ConsumerAffairs.com. "The Bruce Highway in Queensland heading towards Brisbane, where the Bruce Highway meets the Gateway Motorway and the Gumpie Arterial, the map and voice over advises to take exit left for the Gympie Arterial and right for the Gateway Motorway, when the correct exits are in fact the reverse."
Stan said he's had no problem with the wrong directions but is worried about tourists, who are unfamiliar with the area.
Not enough limits
AT&T offers "Smart Limits" on its wireless phones, a service where parents can exert some control over their child's usage.
"It was marketed as a way for me to control incoming, outgoing, and time of day use on her phone," N., of Suwanee, Ga., said. "This is not in fact the case. I can set time of day restrictions so that she cannot use her phone, except for "allowable numbers." It was explained to me that this offered me complete control over my minor child's cell phone use."
N. is upset because the feature does not block incoming calls and texts, except for 30 preloadable numbers. However, a look at AT&T's website description doesn't claim that it does, though without reading it carefully you might be led to believe it does.
"Restrict times of day the phone can be used for messaging, browsing and outbound calling," the sale information states. Only the Enhanced Feature blocks both incoming and outgoing calls – but that is limited to 30 numbers. The service, by the way, costs $4.95 a month.