---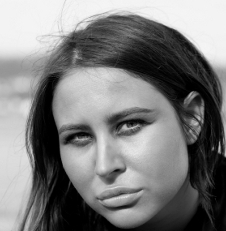 Negative option marketing often results in consumers signing up for subscription services without knowing about it. That's bad enough, but it can get worse if you don't find out about it until much later.
"I discovered today that BMG Music has reported a debt to the major credit bureaus," Jimmy, of Lutz, Fla., told ConsumerAffairs.com. "I have never ordered anything from them."
As far as Jimmy can tell, this goes back five or six years ago, when he said he received a promotion to buy one CD and get two free. He says he threw the package away.
"About a week later, CDs showed up in my mail box with my address but someone else's name," he said. "I returned the package and called them to say that I did not want them, that other person did not live at my address and the name was unknown to me and not to send any more. I never heard from them again."
He thought that was the end of the story, but it wasn't.
"Today, American Express called to tell me that they had received an adverse credit report on me and cancelled my credit card," Jimmy said. "The incident had caused my credit score to slip below their required score in conjunction with the credit inquires for my new car as being too many."
BMG Music is part of Bertelsmann AG, and took over the old Columbia House record club, a pioneer in negative option marketing and the source of many complaints in its own right. In doing some checking, we note that the collection firm Jimmy and many others are dealing with in these matters is National Credit Solutions, which also happens to be the collection agency calling former Hollywood Video customers about late fees they say they don't owe. We suggest Jimmy have a chat with someone in Florida Attorney General Pam Bondi's office.
A cool fix
We get lots of complaints about top of the line refrigerators. We especially like it when the consumer has also found a solution. First, the problem.
"Our new GE refrigerator arrived and from day one something was wrong, never keeping cool," Joseph, of Cranston, R.I., said. "After four service calls a GE technician deemed it unrepairable and brought a new one."
But Joseph says the new unit was no better. He said another technician told him that all the units with exterior water dispensers were having the same problem. So Joseph set out to fix the problem himself.
"My own experimentation found that simply removing the thermistor grill cover from the thermistor, inserting the thermistor into the cavity of the refrigerator, using two cotton balls to cover the thermistor and cover the hole with white tape, worked," Joseph said. "My temperatures became constant at 35-37degrees at all times."
Joseph wants to know why GE wasn't able to come up with a simple fix like this. Maybe GE should hire Joseph as a consultant.
Doing a slow burn
Sandra, of Louisville, Ky., describes herself as a 40-year customer of Hoover vacuum cleaners. At least, she says she was.
"I purchased a Hoover Bagless Windtunnel vacuum cleaner when they first came out," Sandra told ConsumerAffairs.com. "I had the thing about 2 months and it overheated when I was using the hand tools and burned the motor out. I took it to the Hoover repair shop and they replaced the motor and the part that's supposed to shut the machine off when it overheats."
From then on, she says, she was meticulously diligent about cleaning the filters, but the unit overheated again and ruined the motor.
"I took it to the repair shop and the owner actually refused to repair it because he said that it would just keep doing the same thing because it was a faulty design," she said.
As for Hoover, Sandra says the best the company could do was offer a credit on a new machine of the same make and model. She said she declined.
"So, after 40 years, I am no longer a Hoover customer - and you know what? They don't give a hoot," Sandra said.