---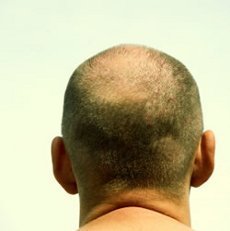 Nine men claim in a lawsuit that Propecia and Proscar, Merck's drugs for male pattern baldness, caused sexual dysfunction even after they stopped using them.
The active ingredient in both drugs is finasteride. Propecia is the brand name of the 1-milligram tablet and Proscar is the 5-milligramt tablet.
Finasteride has a number of known serious side effects, including cognitive impairment, depression and various forms of sexual dysfunction including erectile dysfunction, reduced ejaculate volume, low sex drive, reduced sexual sensation and infertility, the suit charges.
Male pattern baldness is a common condition thought to be caused by a combination of genetic factors and a hormone, commonly called DHT. Merck claims that finasteride prevents the conversion of adrogen testosterone to DHT, thereby reducing hair loss.
The suit claims that Merck knew or should have known that DHT is a hormone critical to male sexual performance. It cautions that side effects may include sexual dysfunction but says the side effects "resolve after discontinued use of the drug."
Perhaps, but the nine plaintiffs say the effect on them has been ongoing, and they cite evidence by the Swedish Medical Products Agency, which in 2006 began investigating reports of persistent sexual dysfunction in men who had stopped taking the drug.
Merck changed its label in several European countries to warn that sexual effects might be permanent but did not do so in the United States, the suit alleges.
The U.S. Food and Drug Administration (FDA) approved Propecia in 1997 and has, since then, received numerous complaints of sexual dysfunction.
Physicians in both the U.S. and Europe have expressed concerns about the problem, the suit notes.
"I am just totally against finesteride. I have had so many patients that have come to me where that medication has destroyed their life," it quotes Dr. John Crisler, a physician at a men's health clinic in Michigan, as saying. "[T]hey become depressed, weak, important and the problem is when they go off the drug their symptoms remain."
The plaintiffs say they would not have taken the drug had they been warned of the possible side effects.
The suit charges Merck with negligence, failure to provide adequate warnings and breach of warranty.
The men are represented by attorney Alan Milstein of Moorestown, N.J.