---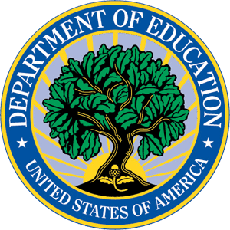 In yet another case of corruption in profit-seeking colleges, federal prosecutors arrested seven officers and employees of USA Beauty School International and charged them with conspiring to fraudulently obtain federal Pell Grant money.
In a complaint filed in U.S. District Court in New York, prosecutors say the New York City school's owner – Siu Ping Yuen, a/k/a/ Pamela Yuen – instructed an undercover FBI agent to submit a fraudulent tax return to the beauty school to help the school qualify for more financial aid.
It alleges that other school officials and employees:
forged students' signatures on financial aid applications;

falsified student attendance records; and

created false high school diplomas.
Pell grants, administered by the U.S. Department of Education (DOE), are intended to help low-income high school graduates meet the costs of college or a vocational training school. The grants are outright grants, not loans, and do not have to be repaid.
Pell grants are paid directly to the educational institution where the student is enrolled.
In the complaint, Anthony Mangarella, a DOE special agent, says that since June 2006, the school has received about $4 million in Pell grants. In 2009, the school was placed on DOE's "heightened scrutiny" list, because of concerns about its practices.
An undercover investigator, meanwhile, called the school and said that although she wanted to attend, she did not have a high school diploma. The school official told her that the school would "add one" to her application.
When the investigator met with "Pamela Yuen," she was allegedly told she did not need a high school diploma and also advised that she should provide a falsified tax return so as to qualify for the full amount of federal aid.
Unannounced visit
In an unrelated inspection, officials of the New York State Education Department conducted an unannounced visit and found that the school could not produce records for about 180 supposed graduates who had applied for cosmetology licenses from the state. Twenty-two of those supposed graduates had received Pell Grant funds.
When federal investigators later visited the school on May 18, 2010, the missing records for the 22 Pell Grant students mysteriously reappeared, the complaint states.
During the May inspection, "Pamela Yuen" allegedly admitted that about ten Pell Grant students enrolled at the school did not have high school diplomas.
Meanwhile, an agent present during the May inspection stated that he observed a school employee creating attendance records for Pell Grant students.
The employee allegedly tried to hide the records as agents approached but was unsuccessful. Agents said that when they reviewed the records, they found that attendance records had been created for the period of May 19 through May 31, 2010 – even though it was only May 18.
On a May 19, 2010 visit, agents spoke with a student through a Chinese interpreter. The student admitted that he or she had not graduated from high school and signed the federal financial aid application under instructions from school staff, not knowing what it said because the student does not speak or read English.
The complaint asks that arrest warrants be issued for "Pamela Yuen" and six other school officials.