---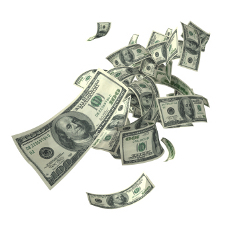 On the same day that Federal Reserve Chairman Ben Bernanke announced the economy continues to make a moderate recovery, Wal-Mart CEO Mike Duke delivered a different assessment.
Wal-Mart customers, he said, are running out of money at a faster pace. He sees it in end-of-the-month sales figures, when sales drop off more sharply than in the past.
"We're seeing core consumers under a lot of pressure," Duke said at a Wall Street Journal event in New York. "There's no doubt that rising fuel prices are having an impact."
As for the drop-off in late month purchases, Duke calls it a growing concern at the retail giant. Wal-Mart customers typically live paycheck-to-paycheck and a drop in spending is viewed as a barometer of the overall economy.
Duke said Wal-Mart has recently raised prices on many food items, to cover the soaring cost of food commodities, but has tried to compensate by lowering prices on other items in the store, like electronics.
$1.02 a gallon higher than last year
Fuel costs are undoubtedly taking a bigger bite out of the average Wal-Mart shopper's budget. The average price of self-serve regular gas is $1.02 more than it was at this time last year, meaning the typical refueling costs an extra $20. That's a big bite out of anyone's budget.
To underscore Duke's sober assessment, the U.S. Commerce Department today reported that economic growth slowed more than expected in the first quarter, to 1.8 percent. The slowdown follows a fourth quarter growth rate of 3.1 percent.