---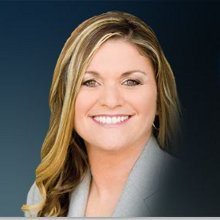 California's attorney general has asked a judge to imprison "Tax Lady" Roni Deutch for shredding millions of pages of documents in violation of a court order. The state claims Deutch began shredding the day after a court ordered her not to destroy evidence in a $34 million lawsuit that accused her of swindling tax clients.
The lawsuit was filed last August and charged Deutch with engaging in "a heartless scheme that swindled people with tax problems," according to then-Attorney General Edmund G. Brown Jr. "She promises to significantly reduce their IRS tax debts, but instead preys on their vulnerability, taking large up-front payments but providing little or no help in lowering their tax bills."
On Wednesday, Brown's successor, Kamala D. Harris, filed an application in Superior Court asking that Deutch, an attorney, be held in contempt, charging that she has repeatedly violated the court's orders.
"Deutch is an officer of this Court and a member of the Bar, which only serves to magnify the seriousness of Deutch's violations of the Court's orders. If anyone can be expected to respect and follow this Court's orders, it should be those licensed to practice as attorneys before the Court. The harm caused by Deutch's contempt is worthy of the most severe sanction," Harris said in her court filing.
Harris noted that Deutch had been ordered to "take reasonable steps to preserve every document" that might have a bearing in the case. Instead, said Harris, "the very next dayafter the [court issued the order],Deutch conducted a purge of law firm documents that resulted in the shredding of nearly 2,000 pounds of the firm's documents, or about 200,000 pages."
"The millions of pages that Deutch shredded while the document preservation order was in effect are permanently destroyed because the shredding company double shreds the documents and then bales them for resale to the recycling industry.There is absolutely no way for the People to know, much Jess recover, what Deutch shredded," Harris charged.
No refunds
Deutch also ignored a preliminary injunction that requires her to return all unearned fees to clients within 60 days" and admitted that she has over $400,000 in refund requests that are older than 60 days, Harris said.
Even more disturbing, said Harris' filing, is that Deutch allegedly gave at least $12,000 to her brother, Scott Juceam, which he used to launch a tax debt resolution company, called the Juceam Group, which he allegedly runs from one of the Roni Deutch Tax Center locations.
Harris asked the court to fine Deutch $1,000 and imprison her for five days for "each and every separate contempt" -- $1,000 and five days in jail for each of the millions of pages of documents destroyed and each refund not issued, in other words.
Manufactured credibility
Deutch manufactures credibility by boasting that her tax resolution law firm, which has annual revenues of at least $25 million, is the largest of its kind in the nation. She spends $3 million a year on advertising, much of it on late-night cable TV, and frequently offers tax advice on NBC's Today Show, CNN, and CNBC, Brown's August lawsuit charged.
Desperate debtors turn to Deutch based on her misleading ads that feature fictional testimonials claiming she secured large reductions in the featured clients' federal tax debts, Brown said.
For example, her ad entitled "It's Your Turn" features three clients whom Deutch claims to have "saved" from having to pay thousands of dollars to the IRS. In fact, those clients still owe the IRS the full amount of their taxes, plus interest and penalties.
When potential clients call Deutch's boiler room, sales agents employ high-pressure sales tactics plus a series of misrepresentations and false promises to persuade them to retain her firm, Brown charged. The sales agents claim Deutch's success rate in dealing with the IRS is as high as 99 percent. But the percentage of clients whose tax bills Deutch actually reduces is a mere 10 percent.