---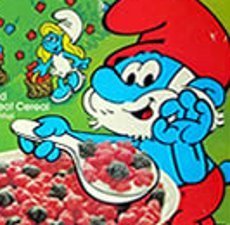 Apple lets children download a free game app, which they then use to rack up hundreds of dollars in charges for "game currency" without their parents' knowledge, a federal class action lawsuit charges. (read more complaints about Apple).
In the suit, filed in U.S. District Court in San Francisco, Plaintiff Garen Meguerian says Apple targets children with free "apps" which are "designed to induce purchases of what Apple refers to as 'In-App Purchases' or 'In-App Content,'" the suit charges.
The purchases are usually "currency" of some kind – either game cash or supplies such as fruits and vegetables, ammunition, etc.
In one celebrated case, children were spending $99.99 for a wagon of Smurberries.
Meguerian, of Phoenixville, Pa., said his 9-year-old daughter downloaded a number of free gaming apps from iTunes, including "Zombie Cafe," "Treasure Story" and "City Story" and within a few weeks spent $200.
Highly addictive
"These games are highly addictive, designed deliberately so, and tend to compel children playing them to purchase large quantities of Game Currency, amounting to as much as $100 per purchase or more," the suit alleges.
Players, even though they are minors, were enticed to buy currency in one-click sums of $99.99 or more, "causing Apple to pocket millions of dollars from such … transactions with minors and without the authorization of their parents, whose credit cards or PayPal accounts are automatically charged for the purchases."
Because the passwords used for game currency purchases are the same ones required for any Apple purchase, minors who know the password can buy game currency without authorization from their parents, the suit notes.
The suit says that after the Federal Trade Commission (FTC) inquired into its practices, Apple recently began requiring the entry of a password for all individual transactions and began warning users that "free" games may contain in-app content for sale but continues selling game currency to minors.
However, says Maguerian, "Apple has not offered to return to its account holders any of the millions of dollars it received from their minor children's purchases" even though such purchases "constitute voidable contracts because they were entered into with minors."
The suit seeks refunds, damages, interest and legal fees.