---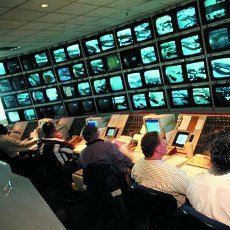 You may not realize it, but your smartphone could be secretly keeping tabs on your whereabouts and storing that information.
A report by the Wall Street Journal says the Apple iPhone and smartphones running on Google's Android platform regularly transmit their locations, and that information is stored at both Apple and Google.
Stephen B. Wicker, Cornell professor of electrical and computer engineering, says the revelation raises important privacy issues.
Privacy for sale
"Most people don't understand that we're selling our privacy to have these devices," Wicker said."It is vitally important to recognize that cellular telephony is a surveillance technology, and that unless we openly discuss this surveillance capability and craft appropriate legal and technological limits to that capability, we may lose some or all of the social benefits of this technology, as well as a significant piece of ourselves.
Why would Google and Apple want to know your location? Because there could be big money in it.
Huge market
Both technology firms are stockpiling location data as part of an effort to build databases that can pinpoint cellphone users' locations. The research firm Gartner says the market for location-bases services is nearly $3 billion, and expected to go much higher.
The revelations this week set off alarm bells in the hall of Congress. Sen. Al Franken (D-MN) fired off a letter to Apple CEO Steve Jobs, pressing him to address privacy concerns raised by the revelations.
Franken raised particular concerns over protecting the privacy of children and teenagers, who constitute nearly 15 percent of iPhone and iPad users.
"The existence of this information-stored in an unencrypted format-raises serious privacy concerns," Franken wrote in the letter. "The researchers who uncovered this file speculated that it generated location based on cell phone triangulation technology. If that is indeed the case, the location available in this file is likely accurate to 50 meters or less. Anyone who gains access to this single file could likely determine the location of a user's home, the businesses he frequents, the doctors he visits, the schools his children attend, and the trips he has taken-over the past months or even a year."
Questions
Franken, who chairs the Judiciary Subcommittee on Privacy, Technology and the Law, also asked Apple why consumers weren't informed of the data collection.
Wicker said the data is extreme valuable because it will lead to more effective advertising.
"The data that is collected by service providers and third parties can be used for direct marketing," Wicker said.
Direct marketing is an enormous industry. According to the Direct Marketing Association, $149.3 billion was spent on direct marketing in 2009, more than half of all advertising expenditures in the United States with a return of close to $1.783 trillion dollars in sales attributable to the advertising. That's about 8.3 percent of the U.S. gross domestic product.
"Back in the day when designers designed the cellular system, none of designers took privacy into account – they unintentionally created databases that accumulated a lot of information that is now being exploited by service providers and law enforcement," Wicker said. "As for the latter, there have been an immense number of court cases involving law enforcement requests for data collected by cellular service providers."
Is the loss of privacy the price of carrying a sophisticated smartphone? Not at all, Wicker says.
"We can create cellular systems that don't create such databases," he said.