---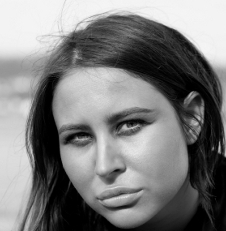 It's easy to forget about your home's water heater - except when it doesn't work. Oscar, of Lawrenceville, Ga., says he's frustrated with his Whirlpool gas water heater.
"For years, I kept changing the thermocouple with the hope that I will not have to do it again next month. I was wrong; the flame in the pilot went off every two months," Oscar told ConsumerAffairs.com. "So far, I have changed the thermocouple of my new BF model many, many, many times, and the flame continues to go off."
Oscar's complaint was much more common, once upon a time. In 2008 Whirlpool settled a class action suit that alleged the heaters were defective. Whirlpool has updated its design to reduce the amount of dust that collected in the combustion chamber, prompting the flame to go out. Whirlpool has worked hard to address this issue and, while Oscar expresses frustration that he has not been able to resolve his problem, he probably needs to bring it to the attention of someone at a higher level within the company.
Doesn't add up
Telecommunications company have recently begun "bundling services," encouraging consumers to get all their services from one source. Carol, of Houston, Tex., says it hasn't worked out that well for her.
"I have been a customer of AT&T for many years," Carol told ConsumerAffairs.com. "I saw an ad for a $99 a month U-Verse for one year. I signed up for that package with a rebate of $100. It is now March 2011 and I have been struggling with them for all these months to get billing straight. My bill has been over $200 every month."
Carol should have paperwork that was completed at the time she signed up for the service. The contract should spell out the terms. If, after carefully reviewing the terms Carol finds AT&T is not living up to the agreement, she should make her case firmly with a customer representative.
In many cases, however, consumers are confused by the packages, which include a special six-month introductory rate. The rate is low for six months, but then jumps after that. The company averages the high rate and the low rate over a 12- month period and advertises that price. Technically, that is the average rate, but consumers are often taken by surprise when the rate is higher than what was advertised.
Really hot coffee
How hard is it to make a good coffeemaker? We've received a number of complaints about different makes of coffeemakers over the years. If they aren't dripping coffee all over the counter, they're spitting sparks.
"I purchased a Cuisinart 12 cup coffee maker four months ago and it's a fire hazard!" Sylvia, of Vancouver, British Columbia told ConsumerAffairs.com. "This morning, immediately after brewing, the unit started billowing smoke and making a crackling noise. As my smoke detector sounded, I grabbed the smoking coffee maker and threw it on my balcony. A few more minutes and it would have ignited into a full flame."
We've had other similar complaints recently. Stay tuned.
Elusive degree?
For-profit colleges have come under closer scrutiny in the last year amid rising complaints from students, who feel many schools are only interested in the loans and financial aid used to pay for the courses. Faith, of Arlington, Tex., has a different complaint about Kaplan University.
"They will constantly reject paper work as a means to hold onto disbursements, but this time they have begun to get even worse with trying to get money from the students," Faith told ConsumerAffairs.com.
Faith said she is almost finished with her degree, which requires 91 credit. But recently, as she got closer to graduation, she maintains the school upped it to 106 credits.
Last year the Senate Health, Education, Labor and Pensions Committee held hearings on for-profit colleges, and last year a lawsuit claimed that Kaplan recruiters aggressively signed up students who were unqualified and enrolled students in vocational-training courses for industries that they knew to be over-staffed.