---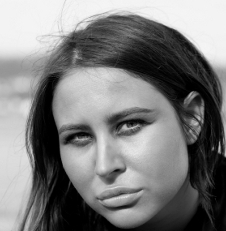 Elizabeth of Mountain View, Hi., says she unwittingly signed up for Trilegiant "ID Secure" service.
"Trilegiant mailed a solicitation to me in the form of a small check of about $10 - $15," Elizabeth told ConsumerAffairs.com. "I mistakenly thought it was a rebate on a transaction I had had with Priceline.com."
So she cashed it. The result was two charges, one for $139.99 and one for $149.99, on her credit card. Negative option marketers have long used the small check gambit as a means to get people to sign up for their services. States have cracked down on this practice in recent years.
Elizabeth sent us a copy a letter she wrote to the company demanding that these charges be reversed. She sited two settlements in which Trilegiant made amends with consumers in a number of states. We also suggest she send a copy of the letter to her state attorney general.
More mystery charges
When you get a brand new credit card, there shouldn't be any charges on it. But even before Darryl of Chino Hills Calif., got her Sears credit card, there was a charge placed by DealMax.com.
"First I have never dealt with this website, second I had not even received my new card yet and this company already was charging me something I never authorized," Darryl told ConsumerAffairs.com.
DealMax is part of Adaptive Marketing, which in turn is a subsidiary of Vertrue, which has a long history of complaints about surprise charges on consumer's credit card. Darrryl says she is fortunate her credit card providers was able to deny the charge. But the mystery remains as to how it got there in the first place.
No cavities, but…
In recent months we've gotten complaints from consumers who say they feel a burning sensation in their mouth after using Crest toothpaste. April, of Headland, Ala., is one of them.
"After about just a few uses, I began having gum pain," April told ConsumerAffairs.com.
April said she didn't think much about it, then it started worsening and her gums started swelling.
"I woke up just this morning planning to see a dentist for it and noticed the left side of my face from the temple down to my lips were horribly swollen and numb as if I'd been given Novocaine at the dentists office and the skin on the inside of my cheek was peeling off in big pieces," she said.
April said the dentist asked if she changed toothpaste recently and, when she said she did, told her to switch back, saying she was having an allergic reaction.
Flavorings used in toothpaste have been known to trigger an allergic reaction, but these reactions are usually mild and will resolve if you switch to a different flavor or brand of toothpaste. Danish researchers first identified the link in 1998.
Too much information
We all get those checks in the mail from our credit card companies, making it easier for us to take out cash advances. But actually, they're just a hassle, because they require shredding for safety. Del, of Norcross, Ga., said he recently received a new credit card from Bank of America, along with two preprinted checks, with his name, address, and account number. And that's not all.
"They prominently displayed 'Your PIN for cash access is: XXXX' next to the blank checks," Del said. "This private information that could be used by identity thieves was sent through the mail. Inclusion of our cash access PIN was negligent and unnecessary exposure to identity theft criminals."
That's why you should open any and all communications from credit card companies, even if you think it's just a marketing pitch. Shred any checks or documents that have personal information on them.