---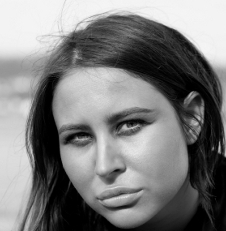 A bathroom toilet is a fixture that you shouldn't have to think about very much. Doug, of Lake Forest, Calif., didn't expect to give much thought to his new Kohler, since it had been installed for less than 30 days.
"I heard noise coming from the toilet, I removed the tank cover and the water fill valve shot into air," Doug told ConsumerAffairs.com. "I had to shut off the water. It could have flooded my house if I wasn't home."
Doug was upset that his house could have flooded, but was further ticked off when he discovered Kohler's warranty included replacing the defective part, but not labor. In other words, he would need to install it himself. A Kohler representative stated the company's policy in an email to Doug.
"Unfortunately, as our warranty states, we will provide the service part (s) necessary to replace/repair your product at no cost, but labor costs and service calls are not covered," the email said.
Besides reading the warranty's fine print, the lesson here may be to pay attention to your fixtures, especially one that has recently been installed. If a fixture is going to fail, chances are it will happen in the first 30 days. Or, the day after the warranty expires.
Print out your statements
Rising fees at big banks have sent a lot of customers looking for small, community banks that are more fee-friendly. But David, a former customer of US Bank in Monument, Colo., learned something that quite frankly we might never have considered.
"While my bank account was active, I was enrolled in their web-based system to receive my bank statements, David told ConsumerAffairs.com. "Since I closed my account, US Bank no longer allows me access to my bank statements."
David said he discussed closing his account with bank employees and none mentioned he would no longer have access to the site. If you are closing a bank account and have done online banking, make sure you download all your records first.
There are limits to first class perks
Patricia, of El Granada, Calif., who describes herself as "rich, but not stupid," is outranged that Delta Airlines charged her a fee of $150 to change the departure date of her Atlanta to San Francisco flight by one day. After all, she was flying first class, was a "Million Miler," and was at the Diamond Medallion level.
"I thought this had to be a mistake," Patricia told ConsumerAffairs.com "I called the phone number listed on the reverse of my Diamond Medallion card, and after punching in my SkyMiles number reached a pleasant human of the female variety. I told her what I was trying to do online and asked her if there was some mistake. I was told 'no, it costs $150 to change the flight no matter what.'"
Patricia has learned what those of us back in coach have long known. The airlines don't like to raise their fares for competitive reasons, but don't hesitate to tack on fees wherever possible, even for those in first class.
A benefit of reading the manual
John, of Perryville, Md., bought a Dell computer from Best Buy. When he asked about the missing reinstallation CD, the store personnel told him not to worry, to just call tech support if he needed a reinstall.
"What they did not tell me was when your warranty is up you must pay $59 for them to reinstall," John told ConsumerAffairs.com.
John is our kind of consumer. Instead of paying the $59, he started reading the computer's user manual that most of us usually ignore.
"On page 23 it says you are allowed one copy of a reinstallation CD with all the software that was on your computer when you bought it," he said.
John called Dell back and referred them to page 23. As a result, he says Dell sent him a reinstallation CD for his computer, at no charge.