---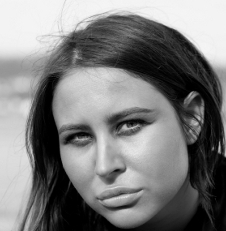 Complaints about gift cards are nothing new. Consumers have long complained about excessive fees that eat away at the value, and difficulty in redeeming the cards for merchandise.
"I received an American Express $100 gift card and used it once for $37," Dyanna of Barrington, R.I., told ConsumerAffairs.com. "When I tried to use again to buy merchandise at Amazon I was told there was a problem because the purchase was for more than remainder on the account - about $63."
When Dyanna tried to use the card for lesser purchases, she said she was told there was a "hold" on the card because the new CARD Act prohibits the sale of gift cards with an expiration date less than five years. It's possible hers was issued before the law took effect.
Gift card rules changed last year, and are supposed to provide more consumer protections. You can find a good explanation here. Dyanna needs to find out when and where the card was purchased, and try again to get someone at American Express to understand her issue.
Free delivery rebate
Rebates are often a source of trouble. Frankly, they are usually offered to entice consumers into thinking they are getting a lower price. The company offering the rebate hopes most consumers won't go to the trouble of following through on the paperwork to actually get the rebate.
Warren, of Lake Elsinore, Calif., said he bought a washing machine online from Sears and filled out the advertised free delivery rebate, saving him about $70.
"I even checked with the delivery department and a nearby store that it was valid for free delivery rebate," Warren told ConsumerAffairs.com. "Four months later, the online rebate center said my application was still 'in process', but when I called again, they said that my application was already denied because any 'sales item' did not qualify.
Warren said he went back to the Sears site and there was no mention of a free delivery rebate. Without printing out a copy of the online rebate form he filled out, he has no proof he ever applied for a rebate. The lesson: if you apply for a rebate online, print and keep a copy.
Bad impression?
Lori, of Bolingbrook, Ill., has a problem with her Samsung Impression phone she purchased in April 2010.
"The touch screen went out this week. Text messages do not send or delay and consequently, we sent several duplicate texts and have been charged double our normal monthly billing rate," Lori told ConsumerAffairs.com. "The water damage indicator turned pink and the phone has not been anywhere near water. When I was in the AT&T store, two other customers were there to report the exact same issues with their Samsung Impression phones. All three of us were told that it was our fault due to water damage."
The Samsung Impression has a pretty good reputation as a feature phone, as far as we can tell, but we have gotten at least one other simiar complaint about the phone in the last year. If you have experienced a similar problem, however, please let us know.
Use the warranty
Arlette, of Marion, Iowa, purchased an HP laptop at Wal-Mart right after Christmas. Within weeks, she said, she began having problems with the mouse.
"I just figured it was me as I have never used a laptop before," she told ConsumerAffairs.com. "Others have tried the laptop and confirmed that there definitely is something wrong. Wal-Mart will not take it back as their policy is refund or exchange in 15 days. HP customer service says their policy is 21 days. What am I to do? I invested over $500 and have a product that is not working properly?"
Arlette received a negative reply because she asked for a refund. However, the machine should still by covered by HP's factory warranty so she should ask that it be repaired. From her description of the problem, it sounds like a glitch in the software that controls the mousepad, something that could be easily fixed.