---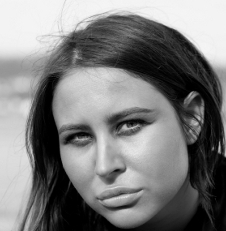 Taking a cash advance on your credit card is almost always expensive. First, you're charged a percentage of the total draw. Then, you usually pay a high interest rate on the balance.
"CitiBank is continuing to charge me interest for cash advances from November, 2007, Leonard, of Daly City, Calif., told ConsumerAffairs.com. "With all the payments that I have made since then, the cash advance portion should have been paid at this point."
You would think so, but it doesn't always work like that. If Leonard already had a balance on his card, or a balance transfer, he could be paying on up to three credit lines with one monthly payment. Until about a year ago, when the CARD Act went into effect, credit card companies applied the payment to the lowest interest balance first. So until February 2010, it's possible none of Leonard's monthly payment went to pay down his cash advance balance.
The law now says "when consumers have accounts that carry different interest rates for different types of purchases (i.e., cash advances, regular purchases, balance transfers or ATM withdrawals), payments in excess of the minimum amount due must go to balances with higher interest rates first."
A phone call would have been nice
Comedians often like to joke about waiting for the "cable guy" to show up, but to Michael, of Chicago, it's no laughing matter.
"I have absolutely had it with Comcast," Michael told ConsumerAffairs.com. "Most recently I had an appointment to have them fix an issue I reported earlier in the week. The operator I spoke with stated that there were no outages in my area and they had to send out a tech. So I stayed home all day Saturday, canceling plans, to wait. No one shows and when I call they tell me that there was an outage in the area and as such they cancel their appointments when they fix an outage."
Michael would like a phone call when the cable company cancels an appointment. It's probably not too much to ask.
Just take your chances
With all the complaints about appliances, who can blame consumers for opting for the extended warranty, or service contract. Often, however, it doesn't help.
I purchased a new Frigidaire dishwasher from Lowes, in August 2008," Melba, of San Marcos, Calif., told ConsumerAffairs.com. "I also purchased the four year extended warranty. Around the beginning of March 2011 I noticed that our dishwasher was making very loud motor sounds. It sounded like a helicopter preparing for lift off."
When Melba called Lowes for a repair she was referred to the company that serviced the contract. She said a repairman came, looked it over and advised her "not to use the dishwasher any more."
"What this repairman should have said to me was, 'don't run your dishwasher because I have done something horrible to it, Melba said.'" "Now your dishwasher will flood if you run it and it is going to leak all over the place."
Melba said she called the warranty company to get help but didn't get a call back. A few days later she said she received an Interpersonal Message Code from the company saying the warranty was invalid because of calcium build-up.
Frankly, it's almost always something like that. Melba would probably have been better off saving the money she spent on the extended warranty and using it to have her dishwasher repaired.