---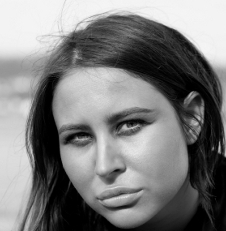 Can you lose your house to foreclosure, eight years after you've sold it? Technically no, but Carmen, of West Yarmouth, Mass., and her husband have not been able to convince Bank of America.
"My husband and I sold a house at in Bridgewater, Mass., on December 6, 2002," Carmen told ConsumerAffairs.com. "A few months ago we started getting letters and phone calls from Bank of America saying we were in default and were in danger of foreclosure."
Carmen said she called the bank, thinking she could easily clear this up. She couldn't. Even after faxing their closing papers, the bank still insisted the loan was active and they were headed toward foreclosure.
"I went to the local Registry of Deeds and even found an entry showing the loan was paid off and they were still not satisfied," she said.
In a large institution, mistakes are bound to occur, but Carmen and her husband are obviously in no danger of losing a home they no longer own. But the bigger problem for them is Bank of America's insistence they are in default, since that has been reported to credit agencies.
"They have ruined our credit and continue to insist we owe them money on a house we sold eight years ago," Carmen said. "Do we have any recourse? We are having difficulty getting a loan on a car due to this issue."
Carmen should continue trying to find someone at Bank of America who can resolve the apparent misunderstanding. In the meantime, she should contact each of the three credit reporting agencies - Experian, Equifax and Trans Union - and challenge the negative entry by providing documentation showing that the debt was paid off, on time, more than eight years ago.
It's your word against theirs
Jerry of Eugene, Ore., dropped off his Enterprise rental car at the airport at 4:30 a.m., when the Enterprise desk was unstaffed. He left the car in a return parking slot and dropped the key and paperwork into the night slot. He says the car was undamaged when he left it there.
"Two days after I returned the car, a credit card charge of $500 was made to my account by Enterprise," Jerry told ConsumerAffairs.com.
Jerry argued with Enterprise but was unable to resolve the matter. The company says there was damage to the vehicle when they inspected it. Jerry insists it occurred after he dropped it off.
I've notified my credit card company who will refute the charge on my behalf," Jerry said. What else can I do to protect myself from Enterprise simply deciding on it's own to charge me this fee?"
If Jerry had used a digital camera to photograph all four sides of the car after he parked it, and the photographs had time and date stamps, that might be enough to persuade the company. But the lesson here is that dropping off a rental car after hours, and not having someone inspect it before you leave the premises, is risky.
Shrinking lifespan
Just how long should a major home appliance last before it has to be replaced? Kari, of Rockford, Ill., bought a Whirlpool dryer about four years ago and says the motor has already stopped working.
"We had a repairman, contacted through Whirlpool, look at it, and spent $85 just to be told that it would be cheaper to get a new dryer and that this one was old anyway," Kari said. "Yes, their repai rpeople refer to a four year old dryer as 'old.' Tells you how long they expect them to last."
Obviously, before making a major purchase like a washer and dryer, you should conduct some research to see what other consumers say about have to say about it. Judging from many of the complaints about different manufacturers that we've reviewed, it appears that you are often better off purchasing a basic, cheaper unit and not the top-of-the-line. Many of the more expensive units have more features and functions that break down.