---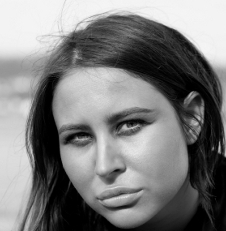 Is Adobe software being too nosey when it asks for your birth date when you register their Photoshop Elements software? Norman, of Santa Barbara think so.
"After installing the software, the launch and registration window demands: 1) that the user sign in with Adobe; and, 2) provide a complete birth date," Norman told ConsumerAffairs.com. "There is no way to opt-out of this requirement, according to the support person with whom I spoke.
Norman thinks the policy is a danger to privacy and a violation of California's Online Protection Act.
"The product packaging does not indicate anywhere that the purchaser must provide a complete birthday to use the product," Norman said. "This is illegal, and I have requested a refund."
Norman probably isn't going to get one. Jay Foley, at the Identity Theft Resource Center, in San Diego, tells us that Adobe asks for the birth date because, as part of the registration of the software, the user also sets up an account. Foley said Adobe asks for the birth date to verify the person setting up the account is an adult and that's allowed under the law.
New isn't necessarily better
We've long suspected, based on the number of complaints about high-end, expensive appliances, that you would be better off buying a cheaper, stripped down model. Maybe that's not always the case.
"I had never purchased a brand new appliance before so, to say the least, I was proud of my new Frigidaire refrigerator that we paid over $500 for," Donna, of Inola, Okla., told ConsumerAffairs.com. "We decided it would be cheaper than buying used ones every other year because we thought it would last at least ten year."
But after 18 months, Donna reports the compressor has "kicked the bucket."
"I could have bought two or three used ones a lot cheaper and got more use out of them than I did this one that is only one and a half years old."
We're not sure why, but new appliances don't seem to last as long as the old ones.
There's no magic to it
Magic Jack advertises heavily on radio and TV for its VoIP telephone service. For $19.95 a year you get a telephone number and unlimited local and long distance service. That's a lot for the price, but some consumers say it doesn't work well for them. That may be why the company offers a 30-day free trial.
Nancy, of Alford, Mass., is upset because she says the company makes it too hard to return the product before the end of a 30 day free trial.
"We couldn't reach anyone by phone and tried to get a return address on the web site to return it and they wouldn't give us one," Nancy told ConsumerAffairs.com.
The Magic Jack website has a "returns" page where Nancy needs to enter the required information to get the RMA process started.
Let me speak to Flo
In their commercials, Progressive Insurance's customer service rep, Flo, is always perky and friendly with customers. An anonymous consumer from Denver says she called Progressive and the customer service rep definitely wasn't Flo.
"They were a very rude auto insurance representative. Her phone is always turn-off, you leave a message, she never returns phone calls. She doesn't know anything about customer service. I had to change insurance as I didn't like the experience with her."