---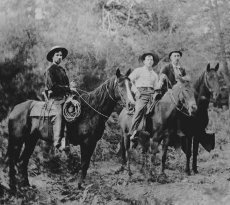 Wells Fargo has joined the no-debit-card-perks posse. The San Francisco bank says it will stop offering debit card reward programs to new customers, and says no decision has been made about current customers.
Chase did the same a few weeks ago, as did US Bank and PNC.
The banks are blaming the decision on the Dodd-Frank financial services overhaul that limits the transaction fees banks can charge merchants for processing debit-card sales.
"Government price controls … make no sense. They distort our market-based, free-enterprise economy," Wells Fargo Chief Executive John Stumpf said in his annual shareholder letter posted on the bank's website earlier this month.
"What's next?" Stumpf wrote. "Will the government require car dealers to sell a new vehicle for $5,000 or grocers a gallon of milk for 50 cents?
The Federal Reserve has drafted a proposed rule to implement the restriction. It would cap the interchange fee at 12 cents, a 75 percent drop from its current level.
The proposal followed years of complaints by merchants and consumer advocates who said the fees amounted to a hidden tax on consumers but there have been second thoughts about the measure from, among others, the Consumer Federation of America.
The CFA, while saying it "strongly endorses the intent of the statute," echoes some of the objections being raised by banks.
"[The rule's] implementation could have a very significant impact on consumers who use debit cards or participate in the banking system, as well as the many who do not," said Travis Plunkett, the CFA's legislative director.
Banks have also found allies in Congress, where they traditionally find about as many friends as they need. Sen. Jon Tester (D-Mont.) has introduced a bill that would suspend implementation of the fee pending a two-year study.
Tester said he and his bipartisan group of supporters aren't doing this as a favor to banks. He said he's afraid the measure will wind up hurting consumers, as banks pile fees on top of frees to make up for the fees they lose from debit cards.