---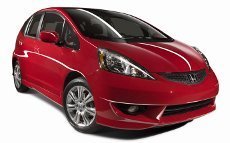 Talk about timing. With gas prices rising, a massive earthquake and tsunami hit Japan, ground zero for fuel-sipping cars, leaving American dealers and consumers with a fast-dwindling stock of Priuses, Corolla, Fits and other popular models.
Toyota and Honda have both extended factory shutdowns in Japan through at least this weekend, as they struggle to get their supply chains back into operations. Honda warned its dealers last week that orders will be disrupted at least through May.
The suspensions have cut off the flow of cars to the United States, including the Toyota Corolla, Prius and RAV4, the Honda Fit and CR-V as well as the Nissan Rogue, Subaru Forester and most Infiniti, Acura and Lexus models.
Some other companies are struggling back to life but it is a process marked by fits and starts. Nissan said it still has five plants closed by the quake, interrupting production of Infiniti products as well as the 350Z and GT-R sports cars.
Mitsubishi and Mazda said their plants were back up but the supply of parts was still a question mark.
Subaru parent company Fuji Heavy Industries Ltd. has suspended vehicle assembly until at least Thursday.
It's not only Japanese brands that are being affected. General Motors has closed the Louisiana plant that builds the Chevrolet Colorado and GMC Canyon pickups because it has run out of Japanese parts. Ford says it has not had any problems so far.
Rising prices
One thing everyone agrees on: car prices will be going up. While it's obvious that a shortage of Japanese models would drive up prices for those cars, the most likely scenario is that prices for nearly all cars and trucks will go up.
Nearly-new used cars are suddenly in demand. Buyers who might have bought a Japanese car will be competing with other buyers who already have their eyes on a Korean, German or American product.
As dealer inventories shrink, consumers can expect incentives to go away. Dealers will likely begin adding above-sticker charges to the models that are most in demand.
For anyone who has a car that's still in safe operating condition, now is probably the time to hang onto it. Bargains are going to be hard to find.