---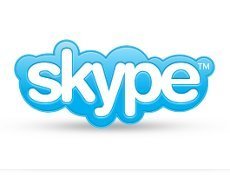 There may be no free lunch but Skype comes close. The Luxembourg-based Internet telephony company provides free Internet calls and ridiculously cheap calls from an Internet-based Skype account to a landline or cell phone just about anywhere on earth.
But fiscal reality eventually rears its handsome head in even the most idealistic venture and thus, with its initial public offering looming, Skype has announced it will begin running ads on its home page. The first advertisers to sign up with Skype include Groupon, Nokia, Universal Pictures, and Visa.
Skype says the ads may include audio or video but promises they won't pop up in the middle of calls.
"The user experience on Skype is always job number one. So, we've spent a lot of time working through the best way to show advertising in the Skype environment. We believe our daily sponsorship ad from one brand per day is valuable for premier advertisers, but doesn't detract from the experience for our users," said Doug Bewsher, Chief Marketing Office for Skype.
"Many people log into Skype as part of their daily routine, just like they check Groupon," said Rob Solomon, president and COO of Groupon. "We look forward to leveraging Skype's new display advertising to connect Groupon to an even larger captive audience."
Skype's IPO is expected to be one of the biggest in the technology space since Google raised $1.67 billion in 2004. Some investors are nervous about the company's ability to turn a profit, though. Last year, Skype had a loss of about $7 million on revenue of $860 million. "We are just taking our first steps in this space and we expect to test and learn a lot as we move forward."
The company says it has 145 million connected users, but only 8.8 million of them are paying a monthly fee.