---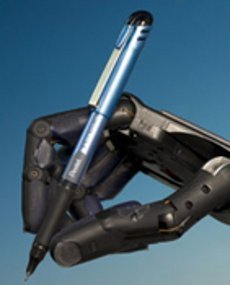 Robo-signers are in the news again – but this time they're not signing mortgage documents. Instead, Minnesota authorities say a debt-collection firm is using deceptive robo-signed affidavits to collect on old credit card debts.
The case involves Midland Funding, LLC, and its affiliate, Midland Credit Management. The companies are so-called "debt buyers" – meaning they buy old consumer debts from credit card companies and others for about three cents on the dollar.
They then try to collect the old debts and keep whatever they can wheedle out of consumers.
In a legal filing, Minnesota Attorney General Lori Swanson alleges that Midland aggressively filed thousands of lawsuits against individual citizens for collection of old, purchased debt, often supporting those lawsuits with "robo-signed" affidavits generated at its St. Cloud, Minn., offices.
"The company put its thumb on the scale of justice to unfairly tilt the collection process in its favor," said Swanson.
Company responds
The company responded to Swanson's charges by saying, in a prepared statement, that it takes the allegations "very seriously."
"The complaint appears largely to restate concerns raised in a 2008 lawsuit against the company, which was recently settled in principle. As a result of that case, Encore modified its affidavit process in 2009 and believes that its current practices are legally sound. The company looks forward to working with Attorney General Swanson to resolve this matter," the statement concluded.
"Robo-signing" is the practice of signing off on mass-produced, computer-generated legal documents without reading them or verifying the accuracy of the contents in order to speed up the collection process. In recent months, the mortgage industry has come under intense national scrutiny for supporting mortgage foreclosures in court with "robo-signed" affidavits.
In her filing, Swanson said Midland has purchased $54.7 billion in old consumer debt from credit card companies and others. In 2009, it filed 245,000 lawsuits against individual citizens nationwide, and it has filed over 15,000 lawsuits against citizens in Minnesota courts since 2008.
Midland pays for its debt acquisitions with hundreds of millions in financing from some of the nation's largest banks, including several that sell old debt to it.
A wide net
The Attorney General said that debt buyers cast a wide net to find people who may owe old bills and often pursue the wrong person altogether or pursue people who paid the bills long ago. In some cases, debt buyers pursue people solely because they have the same or similar name or address as the real debtor.
The Attorney General said that Midland has created false and unreliable mass-produced, "robo-signed" affidavits as supposed "proof" of consumer debts in lawsuits against individual citizens in order to obtain judgments against or extract payments from mostly unrepresented citizens, some of whom had no knowledge of any alleged debt.
Midland and its publicly-traded parent corporation, Encore Capital Group, Inc., have paid more than $1.8 billion to obtain 33 million customer accounts with a face value of about $54.7 billion, or an average cost of about three cents on the dollar, according to Encore's 2010 Form 10-K, Swanson said.
Midland and Encore buy electronic portfolios containing billions of dollars of old, charged-off consumer debt from credit card companies, banks, telecommunications firms, and other creditors. These include Bank of America, JPMorgan Chase, Citibank, Wells Fargo, HSBC, Providian, and Verizon Wireless, among others.
Several of these banks, including Bank of America, JPMorgan Chase, and Citibank, also provided Midland with financing to pursue its debt acquisitions and collections. For example, Encore currently has a $410 million revolving credit line to acquire consumer debt from many of the same banks that have sold debt to Midland, including JPMorgan Chase, Bank of America, and Citibank.
False affidavits
Numerous Midland employees have admitted in sworn testimony to signing up to 400 false affidavits per day, either without reading them, without personal knowledge of their contents, and/or without verifying the accuracy of the information to which the affidavits attest, Swanson charged. The robo-signed affidavits were then filed in court to "prove" the alleged debt to the court.
In today's legal filing, Swanson took the first step in filing a lawsuit against Midland by seeking clarification from a federal court in Ohio that a pending class action settlement was not intended to bar the state's governmental enforcement action against Midland.
An Ohio judge approved the $5.1 million class action lawsuit against Midland Funding for similar fraudulent actions earlier this month. Midland funding also dropped more than 100,000 debt collection claims worth roughly $10.2 million against Maryland consumers through a class action settlement approved by a Maryland federal court this month.