---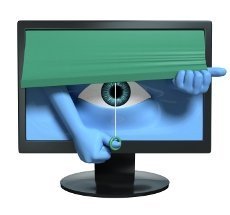 Despite residing on different sides of the political fence, Senators John McCain (R-AZ) and John Kerry (D-MA) have a couple of things in common, besides having run unsuccessfully for President.
They're quietly circulating proposed legislation to create an "online privacy bill of rights," the Wall Street Journal reported today. It's intended to address consumer concerns about online tracking companies that follow Web users around and use the information to deliver targeted advertising.
Similar legislation was introduced in the House earlier this monthbyRep. Jackie Speier (D-CA).Her bill would give the Federal Trade Commission power to implement and enforce regulations.
The Federal Trade Commission has also been chewing on the issue and in December, urged Congress to authorize a "do-not-track" system, similar to the FTC's do-not-call list.
No one has ever demonstrated that such tracking does any harm or cited any instance of anyone's personal lives being harmed in any way but it's an issue that seems to resonate with consumers.
The Kerry-McCain bill would cover not just the Internet but personal data gathering across all industries, the Journal's report said. Current laws cover medical and financial information but do not address other topics.
Whether the perceived problem really is a problem is open to debate but there's little doubt the politicians are onto a topic that resonates with voters. A USA Today/Gallup poll earlier this month found consumers are concerned about their privacy online.
The USA Today poll found that nearly seven out of 10 Facebook members surveyed — and 52% of Google users — say they are either "somewhat" or "very concerned" about their privacy while using the world's most popular social network and dominant search engine.
A poll by Consumer Watchdog last summer found that 90% of Americans want legislation to protect their online privacy and 80% support a Do Not Track mechanism. Another 86% want a single-click button on their browsers that makes them anonymous when they search online.
Sperier's bill would enable consumers to "opt out" of tracking by online advertisers. The aide said the bill is narrowly tailored to address tracking issues only, rather than the broader question of online privacy, The Hill newspaper reported.