---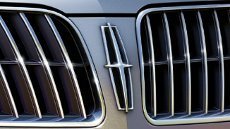 Unless it's a lemon, you expect a new car to perform as it's supposed to, but what about after three years of driving? That's where the rubber really meets the road.
That's why, when JD Power & Associates rates cars for dependability, they look back three model years, in this case to 2008. Topping the list in this year's survey, Ford's Lincoln brand.
Lexus was number two, followed by Jaguar, Porsche and Toyota.
Finding a reliable used car
This is also helpful news for people shopping for used cars, since many automotive experts say the best value in a used car is one that is three years old. JD Power's average dependability rating, which measures the frequency of reported problems, is lowest for the 2008 model year than any other year
When there are problems, they tend to be electronic in nature, according to JD Power. Car companies have been installing sophisticated audio and navigation systems that don't always hold up.
Overall, the Porsche 911 logged the fewest complaints of any individual model, while Toyota took a big step in restoring its reputation, collecting seven class awards. In fact, Toyota outperformed all other brands in long term dependability.
At the bottom of the list
Does the dependability survey suggest some 2008 models you might want to avoid on the used car lot? In fact, it does.
The Mini did not do well when it comes to dependability and neither did the Land Rover. Cars from the Chrysler Group did particularly poorly. Chrysler, Dodge and Jeep were among the first worst when it comes to dependability.
GM was in the middle of the pack, earning high marks for the Buick Lucerne, Cadillac DTS and Chevy Tahoe.