---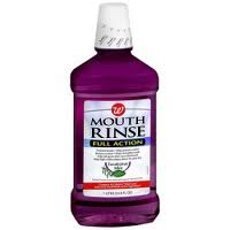 Consumers can sue Walgreens for promoting, and charging a "significant price" for, a mouth rinse that the company misrepresented as capable of removing plaque above the gum line to promote healthy gums, a Florida federal judge ruled.
Judge James I. Cohn ruled that Howard Moss and other plaintiffs can proceed with their suit, which charges Walgreens with violating the Florida Deceptive and Unfair Trade Practices Act and with breach of warranty.
The suit alleges that Walgreens promotes its Full Action Mouth Rinse as delivering certain benefits, including: "Full action, Freshens Breath, Restores Enamel, Helps Strengthen Teeth, Helps kill germs that cause bad breath and Helps fight visible plaque above the gum line."
But Moss claims that Walgreens does not support its claims, particularly the claim that Full Action removes plaque above the gum line or promotes healthy gums, and that its claims are therefore "misleading, false and reasonably likely to deceive the public."
Moss also claims that Walgreens charges "a significant price premium" for Full Action.
Walgreens had challenged Moss, claiming that the Food, Drug and Cosmetic Act (FDCA) governs such questions and that the FDCA pre-empts state law.
Moss' complaint had referred to a letter the U.S. Food and Drug Administration (FDA) sent to Walgreens on September 27, 2010.
In that letter, the FDA informed Walgreens that if Full Action indeed fights plaque above the gum line, it is a drug subject to regulation by the FDA. The letter also asserts that Full Action is mileading because its ingredients panel describes it as a "Sodium Fluoride and Acidulated Phosphate Topical Solution," which the FDA said was "inconsistent with the actual ingredients of the product."