---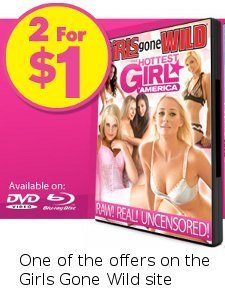 Things aren't looking good for "Girls Gone Wild" mogul Joe Francis. He has less than a week to find a lawyer and avoid a possible default judgment in a case that involves claims by four women that Francis sexually exploited them when they were minors.
The women sued Francis and three of his companies in U.S. District Court in Florida alleging that they filmed the women "exposing their breasts and/or engaging in sexually explicit conduct." The filming in Panama City, Fla., was part of Francis' series of "Girls Gone Wild," widely sold over the Internet and as wireless phone content.
Francis' trial is set to begin March 28 but although he says he has been "earnestly searching," Francis claims he has not been able to retain a lawyer.
U.S. District Judge Richard Smoak earlier entered a default judgment against Francis' corporations because Francis had failed to obtain counsel for them. Francis himself now faces the same fate.
Francis' most recent attorney, Frederick J. Bateman, withdrew from the case and sued Francis for $467,312.50 in allegedly unpaid fees.
If the judge enters the default judgment against Francis, the case will go to trial with only the issue of damages to be decided.
It's not as though Francis is unfamiliar with the inside of a court room. His once-booming business in teen-aged flesh and controversial sales practices have resulted in numerous legal actions against him.
In September 2006, Francis' company was fined $2 million by a Florida court after pleading guilty to charges that it failed to create and maintain age and identity documents for the performers in its films.

In April 2007, Francisco was indicted on federal tax evasion charges by a grand jury in Reno, Nev.

In March 2008, Francis finished an 11-month jail term in Florida on a felony count of child abuse and prostitution.
Francis and his companies have also faced numerous civil actions, including several consumer class action lawsuits, but its website continues to offer DVDs and pay-per-view videos and is currently conducting a "Hottest Girl in America" contest, which asks young women to submit photos and certify that they are over 18.