---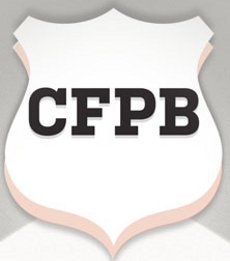 The Government Accountability Office (GAO) has a suggestion for the new Bureau of Consumer Financial Protection (CFPB): set some rules to help consumers deal with debt protection and credit insurance products.
The GAO said after a study that, although there are few consumer complaints about the products, they nevertheless carry a substantial cost and can be difficult for consumers to understand.
"Fees can be substantial, with the annual cost often exceeding 10 percent of the cardholder's average monthly balance," the GAO's report said. "In the aggregate, cardholders received 21 cents in tangible financial benefits for every dollar spent in debt protection product fees among the nine largest issuers in 2009."
U.S. consumers paid about $2.4 billion on 24 million accounts for debt protection products in 2009, according to data from the nine largest credit card issuers.
Debt protection and credit insurance essential provide they same service – they cancel or suspend part or all of a credit card debt if the consumer dies, becomes disabled or becomes unemployed.
Debt protection is a banking product and is sold to consumers when they call their banks' customer service line, by direct mail, email and telemarketing and with new credit card applications. Credit insurance is an insurance product.
Debt protection products have largely displaced credit insurance in the credit card market, not necessarily a good development for consumers.
While credit insurance is regulated by state insurance commissions that, at least in some states, take a rather aggressive stance on cost versus benefits, debt protection is regulated by federal banking regulators, who focus on compliance with disclosure requirements and prohibitions of unfair or deceptive acts or practices.
However, GAO noted, the new Bureau of Consumer Financial Protection will soon assume supervisory and enforcement authority for financial products, including credit card debt protection products.
"Ensuring that these products represent a fair value to consumers would be consistent with the new agency's mission," the GAO said.
In particular, GAO suggested the CFPB study the financial benefits and costs to the consumer and improve consumer education efforts about the products.