---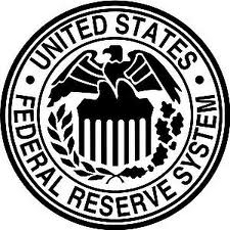 The Federal Reserve has tweaked a regulation implementing the Credit Card Accountability, Responsibility and Disclosure (CARD) Act, and it might turn out to be good news for consumers.
The rule is intended to enhance protections for consumers who use credit cards and to make sure lenders understand what their obligations are when it comes to compliance.
In order to protect consumers from running up unaffordable levels of credit card debt, the Credit Card Act requires that, before opening a new credit card account or increasing the credit limit on an existing account, card issuers consider a consumer's ability to make the required payments on the account. Much like banks were supposed to do with mortgages.
Show us the money
Specifically, the rule states that credit card applications generally cannot request a consumer's "household income" because that term is too vague to allow issuers to properly evaluate the consumer's ability to pay. Instead, issuers must consider the consumer's individual income or salary.
The Fed is also cautioning lenders about promotional programs that waive interest charges for a specified period of time. It says these programs are subject to the same Credit Card Act protections as promotional programs that apply a reduced rate for a specified period.
For example, a card issuer that offers to waive interest charges for six months will be prohibited from revoking the waiver and charging interest during the six-month period, unless the account becomes more than 60 days delinquent.
Watch out for waivers
CardHub.com CEO Odysseas Papadimitriou, a former Capital One executive, says Citibank skirted this rule by renaming introductory rates as interest waivers. More specifically, he says it offered a rebate of 70 percent of finance charges and classified it as a promotional waiver.
Since it's a waiver, the Citibank disclaimer said it could revoke it at any time, thereby increasing customers' interest rates even if they were not 60 days delinquent. Papadimitriou cheered the Fed's move.
"This type of action is in stark contrast to Fed practices spanning the last decade which allowed unsafe lending to permeate unchecked," Papadimitriou said. "It is so refreshing to finally see the 'new Fed' take a very proactive role in addressing dangerous trends as soon as they pop up."
More work to do
Papadimitriou says the Federal Reserve needs to continue its role in heading off devious practices by also addressing Bank of America's proposed $59 membership fees, which he says is an attempt to increase interest rates by calling it something else.
The Fed says application and similar fees that a consumer is required to pay before a credit card account is opened are covered by the same Credit Card Act limitations as fees charged during the first year after the account is opened.
Because the total amount of these fees cannot exceed 25 percent of the account's initial credit limit, a card issuer that, for example, charges a $75 fee to apply for a credit card with a $400 credit limit generally will not be permitted to charge more than $25 in additional fees during the first year after account opening.