---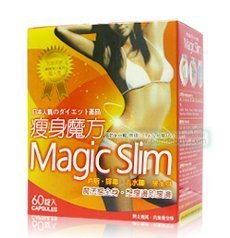 If you've been tempted by ads that proclaim "magic diet pill," or "melt your fat away," don't be. The Food and Drug Administration (FDA) says nearly all are scams, designed to separate you from your money.
Not only do these products not live up to their claims, they can cause serious harm. Regulators say they have found dozens of products being touted as dietary supplements that actually contain hidden prescription drugs or compounds that have not been adequately studied in humans. (More about weight loss scams).
Not legal
"These products are not legal dietary supplements," said Michael Levy, director of the FDA's Division of New Drugs and Labeling Compliance. "They are actually very powerful drugs masquerading as 'all-natural' or 'herbal' supplements, and they carry significant risks to unsuspecting consumers."
And Levy is not just talking about an illness keeping you in bed for a couple of days.
"We have seen deaths associated with these weight-loss products," he said. "Make no mistake—they can kill you."

FDA said it has found weight-loss products tainted with the prescription drug ingredient sibutramine. This ingredient was in an FDA-approved drug called Meridia, which was removed from the market in October 2010 because it caused heart problems and strokes.
Asking for help
FDA has also found other prescription drug ingredients that have been removed from the market or never approved at all. The problem is so big, the agency says, that it has asked the dietary supplement industry and consumers to help.
"We also need consumers to be aware of these dangerous products and to learn how to identify and avoid them," said Levy.
Warning signs
How can you tell if a pitch for a diet product or supplement is fraudulent. Here are some red flags to look for:
promises of quick action, such as "lose 10 pounds in one week"
use of the words "guaranteed" or "scientific breakthrough"
labeled or marketed in a foreign language
marketed through mass e-mails
marketed as an herbal alternative to an FDA-approved drug or as having effects similar to prescription drugs
Very often, the companies marketing these bogus pills rip consumers off in other ways. They may offer a "free trial" shipment, but require the consumer to provide their credit card information to cover "shipping and handling." The next thing the consumer knows, their credit card has been charged for multiple orders at the full price, some of which never even arrive.
Generally, if you are using or considering using any product marketed as a dietary supplement, FDA suggests that you check with your health care professional or a registered dietitian. They will be in a better position to tell you the best way to lose weight, instead of relying on ads that claim losing weight is easy.