---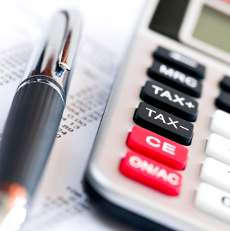 Illinois may be rid of those fugitive Wisconsin and Indiana legislators but it still has Amazon to contend with. The giant online retailer has severed ties with its affiliated websites in Illinois as retribution for a new state law that requires online retailers to collect Illinois' 6.25% sales tax.
Illinois Gov. Pat Quinn signed the new law yesterday. It requires that online retailers who work with affiliates in Illinois must collect sales tax on purchases made by Illinois residents. Affiliates are Web sites that encourage their readers to order products through Amazon links on their sites. The affiliates get a small commission on each sale.
Amazon has fiercely opposed sales taxes in Hawaii, North Carolina and Rhode Island and has cut off its affiliates in those states as well. It is currently locked in a court battle over the issue in New York.
Meanwhile, the grand prize, California (sales tax: 8.25%), is considering legislation similar to Illinois'.
While Amazon was able to jettison its longtime affiliates in smaller states like Rhode Island without noticeable damage to its bottom line, it may not find it quite so easy to go to war with the likes of California, New York, Illinois and other large and relatively prosperous states.
Nevertheless, Amazon is sticking to its guns, insisting that it is "unconstitutional and counterproductive" for states to force it and other online retailers to collect the same tax that is charged by brick-and-mortar retailers.
Loss to affiliates
Meanwhile, the potential loss to Amazon's Illinois 9,000 affiliates is far from minor. Those affiliates generated $611 million in revenue in 2009 and paid taxes of $18 million, a trade association said.
Many affiliates are small, one-person operations while others are non-profit organizations that make a few extra dollars by encouraging their members and supporters to buy books and other products through the Amazon links on their sites.
But larger affiliates may well move out of Illinois to avoid being stuck in the middle of the tax collection battle.
The issue revolves around a 1992 decision by the U.S. Supreme Court which held that retailers must collect sales taxes only if they have a substantial physical "nexus" in a state. Illinois' new law adds affiliates to the "nexus" definition, while Amazon refers to them as "advertisers."
Unfair advantage
Brick-and-mortar retailers complain that freedom from sales tax gives online retailers an unfair advantage – an argument that increasingly rings true to states that find themselves with huge budget deficits brought on at least in part by falling or stagnant sales tax revenues.
Of course, retailers don't want to advertise the face that they're trying to impose new taxes on their customers, so they generally do their lobbying through trade associations.
In Illinois, it was a nationwide trade group called the Retail Industry Leaders Association (RILA) that drummed up support for the measure and praised Gov. Quinn for signing it into law. And who might members of that association be? A few you might recognize are Wal-Mart and Best Buy, as well as most other big-box retailers and many local and regional outlets.
"Governor Quinn has taken a bold step today to help level the playing field for retailers in Illinois,"RILA President Sandy Kennedy. "Whether a sale happens in a store or online, the sales tax collected should be the same. It's time to end the special treatment given to online-only retailers."
RILA says its members include more than 200 retailers, product manufacturers, and service suppliers, which together account for more than $1.5 trillion in annual sales. RILA members operate more than 100,000 stores.
Kennedy said Illinois retailers would be expanding their affiliate programs to make up for any losses caused by Amazon's pull-out.
"If Amazon chooses to terminate its relationships with Illinois businesses in order to continue dodging sales tax laws, that's a short-sighted decision, but its Amazon's to make. America's largest brick-and-mortar companies are expanding their affiliate programs should Amazon abandon its partners in Illinois. Main Street retailers employ more than 590,000 workers in Illinois—and we're not leaving."