---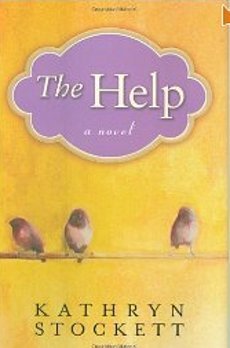 When "The Help" was released in early 2009, the novel caused an immediate stir, with one reviewer calling it "cringeworthy" but going on to heap praise on the book.
Now the book has attracted some less positive attention, in the form of a lawsuit by an angry woman who says the book's main character is based on her.
Ablene Cooper, a 60-year-old African American who lives in Jackson, Mississippi, says that she has babysat for author Kathryn Stockett's brother. Cooper says that when she heard of Stockett's plans to write "The Help" -- featuring a main character named "Aibileen" -- she begged her to reconsider, but Stockett refused.
Cooper takes particular issue with passages detailing Aibileen's thick, hard-to-understand dialect; and describing her skin as the color of a cockroach, according to The Wall Street Journal.
Cooper's suit says that the experience has been "emotionally upsetting and is highly offensive."
The suit, filed in Hinds County Circuit Court, seeks damages in the relatively low amount of $75,000.
Book about racial tensions
"The Help," which sat on the bestseller list of The Los Angeles Times for more than a year, tells the tale of a white southern family in the early 1960s who hire two African-American maids despite the thick racial tension in their small Mississippi town.
In an interview several months after the book was released, author Kathryn Stockett said the main character was based in part on a woman named Demetrie, a maid who her family hired but who died in the mid-1980s.
"I'm so embarrassed to admit this," Stockett told MSNBC, but "it took me 20 years to really realize the irony of the situation that we would tell anybody, 'Oh, she's just like a part of our family,' and that we loved the domestics that worked for our family so dearly, and yet they had to use the bathroom on the outside of the house."
Blood is thicker than water?
Thickening the plot, as it were, is Cooper's assertion that Stockett's brother Robert, and his wife Carroll -- for whom she has worked for years -- support her in the suit.
"Ain't too many Ablenes," Cooper told The New York Times. "What she did, they [Robert and Carroll] said it was wrong. They came to me and said, 'Ms. Aibee, we love you, we support you,' and they told me to do what I got to do."
The book achieved a sort of cult status due in part to its author's persistence -- Stockett was turned down by 45 literary agents before she finally persuaded Penguin Books to publish the book.