---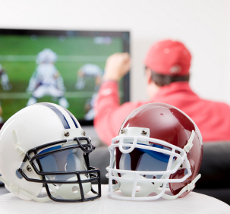 ConsumerAffairs.com reported on Wednesday that football fans displaced from their Super Bowl seats were planning to file a class action lawsuit, despite repeated groveling and an offer of a triple refund from the NFL.
Those consumers have made good on their threat, filing suit in a federal court in Dallas. The suit demands compensatory and punitive damages, along with treble (or triple) damages under the Texas Deceptive Trade Practices Act.
The complaint, a copy of which was made available by USAToday, places much of the blame on Cowboys owner Jerry Jones, who it says "made it a goal for Super Bowl XLV to break attendance records and conducted himself accordingly."
As a result, according to the suit, many fans "discover[ed] that Jones and the Cowboys ... assigned them to seats with obstructed views and temporary metal fold out chairs, which had been installed in an effort to meet Jones' goal of breaking the attendance record."
Pre-suit offer
The NFL, no doubt aware that litigation was at least a possibility, quickly issued a mea culpa and offered fans steep concessions. Commissioner Roger Goodell said there were "no excuses" for the mix-up, and the league quickly announced that displaced fans would be given triple the value of their ticket, along with a free seat to next year's game.
Shortly afterwards, with the suit looming, the NFL expanded that offer to cover not only the 400 fans who were unable to sit for the game, but also an additional 2000 fans who were moved to different seats after their original area was deemed unsafe.
"We screwed it up"
NFL officials continued to express remorse after the suit was filed this week.
"We made the best of it. We screwed it up. I can't change that," NFL executive vice president Eric Grubman said. "I'm a football fan and before I worked at the Super Bowl I took my young sons and my father ... to see the New York Giants and if that would have happened to me, I would be furious."
But in an interview with NBC's ProFootballTalk Live, Grubman had a few choice words for the lawyers that filed the suit.
"I wish they'd go off and work on something like world peace because I think we have to keep this in perspective," Grubman said, as reported by USA Today. "We didn't provide a great experience to 100% of the fans. But keeping a little perspective is probably what I wish the lawyers would do."
Lawyer cites out-of-pocket expenses
Michael J. Avenatti, a Los-Angeles based lawyer who is handling the suit, is himself a Cowboys season ticket holder. He said he filed the suit after the NFL expanded its offer to inconvenienced fans.
"A number of people approached me expressing disgust with the seating situation," Avenatti told USA Today . He said the NFL's offer is "wholly insufficient," but that the plaintiffs aren't looking to improperly gain from the mishap.
"Nobody is looking to get rich from this, nor should they be," he said. "This is really simply all about the NFL and Jerry Jones being required to step up and do the right thing."