---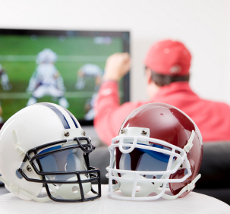 A class action lawsuit allegingbreach of contract, fraud and deceptive sales practiceshas been filed against the National Football League, the Dallas Cowboys and Jerry Jones, seeking damages for fans who were denied seating at Sunday's Super Bowl.
The complaint, which seeks compensatory damages of over $5 million, claims that the unlawful acts of Jones, the NFL and the Cowboys resulted in approximately 400 fans who purchased tickets and traveled to the game being denied a seat, despite having spent thousands of dollars in tickets and travel expenses to attend the Super Bowl.
The complaint also alleges that Jones and the Cowboys deceived Cowboys season ticket holders known as the "Founders" into paying $1,200 a seat for Super Bowl tickets that turned out to be temporary seats with obstructed views.
The "Founders," who collectively account for over $100 million in personal seat licenses sold to help fund construction of the stadium, each paid at least $100,000 per seat for their seat license, which the Cowboys and Jones promised would entitle them to the "best sightlines in the stadium" and the right to purchase a ticket to Sunday's Super Bowl at face value.
Instead, they arrived at the stadium Sunday to discover that they had been assigned to sit in obstructed view, temporary metal seats, which had only recently been installed in an effort to meet Jones' goal of breaking NFL Super Bowl attendance records.
"You don't have to own the Cowboys or run the NFL to know that you cannot lawfully treat people like this," stated lead attorney Michael Avenatti. "At an absolute minimum, Jones, the Cowboys and the NFL need to accept full responsibility and reimburse fans one hundred percent for their expenses and damages. Anything short of that is a slap in the face to the fans of the NFL and the Cowboys."
For more information about the lawsuit, please visit www.ticketlawsuit.com.