---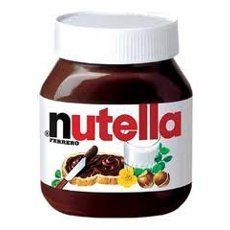 A class action lawsuit charges that Nutella hazelnut spread is advertised as healthy for children even though it is loaded with saturated fat and processed sugar.
The plaintiff, Athena Hohenberg, is the mother of a four-year-old child. She said she bought Nutella after seeing advertisements that described it as a healthy and nutritious breakfast food, but was surprised to learn that Nutella was "the next best thing to a candy bar."
"Nutella … contains 70% saturated fat and processed sugar by weight," the complaint charges. "Both of these ingredients significantly contribute to America's alarming increases in childhood obesity, which can lead to life-long health problems."
Nutella is made by Ferrero, an Italian company that developed the original recipe in 1949 when taxes on cocoa beans made traditional chocolate prohibitively expensive. Sold in over 75 countries, Nutella consists of 50 percent chocolate and 50 percent almond or hazelnut paste.
The product label lists the main ingredients as sugar and vegetable oil, mostly palm oil. The company says about 40 percent of the calories come from sugar.
The company's U.S. Subsidiary, Ferrero USA, is based in Somerset, N.J. It also makes Tic-Tac breath minuts and Ferrero Chocolates.
The complaint alleges that the plaintiff was "shocked" when she learned that Nutella was not healthy and "was the next best thing to a candy bar."
The lawsuit, filed in the U.S. District Court for the Southern District of California, alleges that Ferrero USA Inc. violates California consumer protection laws.
It also claims violations of California's laws pertaining to unfair competition and false advertising and alleges breach of warranty and seeks injunctive relief and compensatory and punitive damages. The purported class comprises all consumers who purchased Nutella beginning in January 2000.