---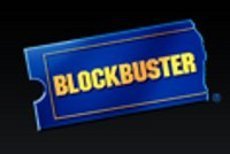 Blockbuster, whose movie rental business is now rolling the final credits, has been in bankruptcy since September, hoping to work things out with its many creditors. But things haven't gone well, so now the chain is preparing to put itself up for sale, The Wall Street Journal reports.
Please, no jokes about renting "Blockbuster: The Business" for two nights.
The Journal said leading candidates to buy the chain out of bankruptcy are billionaire investor Carl Icahn and a consortium of creditors led by hedge fund Monarch Alternative Capital LP.
The creditors are said to fear the chain is drifting while it's in bankruptcy. Developing a new business plan and reaching agreement with its hordes of creditors could take many months, during which time Netflix, Amazon, Redbox and other red-hot rivals would be even more laps in the lead.
A sale could occur quickly and new management could make an aggressive effort to get back into the race.
Whatever happens, Blockbuster's future will likely not be in the bricks-and-mortar realm. The company, currently with about 5,000 outlets, has closed more than 1,000 stores over the last two years and has discussed closing another 1,000 or so as it tries to shift its operations online and into vending machines and mail.
Blockbuster managers might like to think that loyal customers are standing on the sidelines cheering them on, but that seems unlikely. Blockbuster made many enemies through its imposition of hefty late fees and other less-than-charitable practices, building an impressive collection of about 750 customer complaints to ConsumerAffairs.com.
"We were loyal and frequent customers of our local Blockbuster for years, and never had a problem until now," said Ashley of Rio Rancho, NM. "My husband and I rented two movies and were almost two weeks late returning them. It was a very hectic time for us and it just slipped my mind. I understand that we deserved late fees for that. "
But instead of a late fee, Blockbuster turned the debt, a whopping $12.86, over to a collection agency, tarnishing Ashley's credit rating.
"Interestingly enough, the Blockbuster in question shut its doors for good two weeks ago, and I guess if that is how this company wants to treat its customers, then it's no surprise that they had to close. Good riddance."
Nor did Blockbuster's new mail service satisfy Steven of Union, NJ.
"We joined Blockbuster By Mail to rent games and movies through the mail but soon found out the games rarely came unless we were willing to wait an extra week or more. … It took longer and longer for a dvd to arrive though they were being sent out immediately but seemingly from farther away hubs and the last two never arrived at all."